Recruitment Incentives
We have various recruitment incentives to support health-care workers with education and expenses. Learn how you can qualify.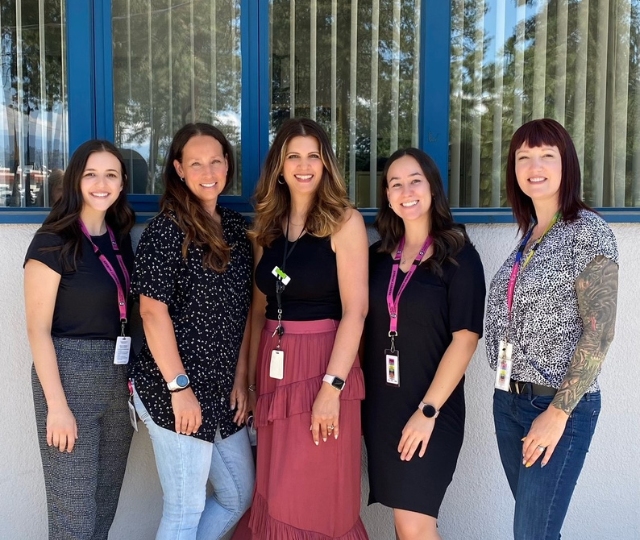 General incentives
Find out if you qualify for British Columbia and Canadian health-care worker incentives, or relocation allowance.
Relocation allowance
Qualified candidates for permanent and temporary placements may be eligible for financial relocation assistance at the time of hire (for example, two-year return of service). Dollar amount is influenced by distance and aligns with Public Sector Employers Council. Please speak with your hiring manager or recruiter during the hiring process.
B.C. student loan forgiveness program
Recent graduates in select in-demand occupations can have their B.C. student loans forgiven by agreeing to work at publicly-funded facilities in underserved communities in B.C., or working with children in occupations where there is an identified shortage in B.C. Check out the program details to see if you're eligible.
Canada Loan Forgiveness Program
Nursing incentives
Nursing positions may qualify for incentives based on hard-to-fill positions within the Interior. Please see below and inquire with your recruiter or hiring manager during the recruitment process.
Rural Retention Grant
Registered Nurses who have made an employment commitment to fill positions in hard-to-fill locations in the Interior's rural and remote communities may be eligible for a Rural Retention Grant for a three-year return of service agreement. Recruitment can provide the list of the eligible communities as per the program outlined by Interior Health.
Nurses' Bargaining Association (NBA) Appendix X
The NBA language/program enables direct appointment of new grad nurses into six-month term positions. It supports skills consolidation while helping to stabilize our workforce. For more information, please speak to your recruiter or hiring manager
Medical Laboratory Technologist (MLT)
MLT/ Combined Laboratory/X-Ray Technologist: A $10,000 signing bonus may be offered for certain positions throughout the health authority. Please refer to the job posting to confirm offer or email careers@interiorhealth.ca for more information.
Employer sponsored training
Current sponsored training opportunities offered at Interior Health are listed below.
Health Career Access Program: Paid employment & education
The Health Career Access Program (HCAP) is a paid work and training initiative for individuals seeking an entry point to employment in health. New hires will start as a Health Care Support Worker (HCSW) providing non-direct care at a long-term care, assisted living or home health site and receive paid training to become a Health Care Assistant (HCA) upon successful completion of the program.
Medical Device Reprocessing Technicians: Paid training/education
This employer-sponsored education provides training to support Interior Health employees to become medical device reprocessing technicians (six months return of service).
STAY CONNECTED
Receive news and alert posts, and Stories@IH blog posts, right to your inbox!