Visiting the Emergency Department
Learn when you should visit the emergency department, and what the process is after you arrive.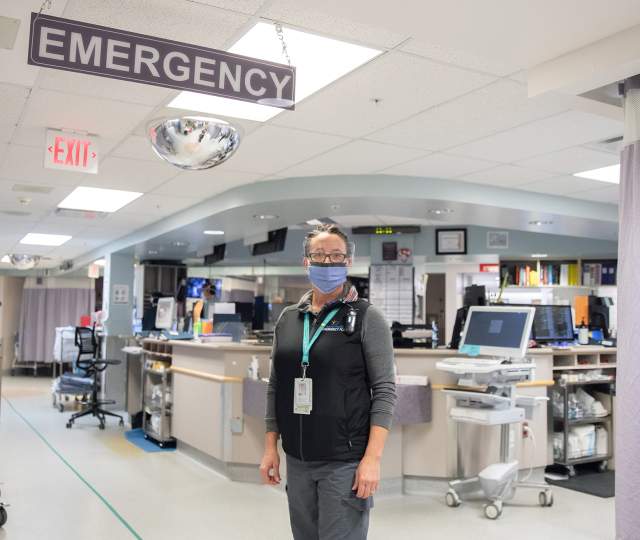 COVID-19 Update
COVID-19 visitor guidelines are in place in hospitals.
Visiting the emergency department
In life-threatening situations, emergency services are vital: 
Go to the emergency department if you believe your situation requires urgent care, or is life threatening. You can also call 9-1-1.
Do not go to the emergency department if you can apply home treatment safely and can wait to see your regular doctor during their hours of operation. You can also consult your local Urgent Primary Care Centre or call 8-1-1 for advice.
Process after you arrive at the emergency department
No two emergency department visits are the same. We care for the sickest the quickest, so you may wait longer than someone else, and you may have to wait at any point during your visit. Many children and adults may not need a test. Whatever your needs, we're here to help. 
Check out the steps listed below for an idea of what your visit to the emergency department will look like.
Your needs will be assessed by a nurse
A nurse will see you to assess:
Your needs
How urgently you need care
You will begin the admitting/registration process
A clerk will start your chart. They will ask for your:
Personal Health card
Date of birth, address, phone number, etc.
You will be assessed again
A nurse or doctor will talk to you about your concern
You and your care team will make decisions about care together
You will see a doctor
You may need tests and to begin treatment
You may be taken to a different area for tests
You will receive treatment
Treatment may include:
Lab work
X-rays
Other tests
You will be reassessed
Your care continues:
A nurse will continue to monitor you and treat you
Your doctor will review your test results and begin a treatment plan or order other tests
A decision will be made on the next steps
We will discuss how to manage your condition including follow up with your family doctor
You may be admitted to hospital, transferred to another site for treatment or sent home