We are IH is a recognition campaign to spotlight Interior Health employees and medical staff – through pictures and stories.
---
Name: Eric Tommasini
Job Title: Physiotherapist
Years of Service: 6
Worksite: Royal Inland Hospital
Community: Kamloops
Ancestral Territory: Secwépemc
Favourite Quote: "Be a better version of yourself today than you were yesterday, aspire to be a better you tomorrow than you are today."
---
Have you ever given much thought to value-based health-care services? Value-based health care isg the monetary amount we spend on health-care programs and services to get optimal results for our patients. The Canadian Physiotherapy Association did an evidence-based assessment of the value provided by physiotherapy services and found that it has significant benefits when utilized in our health-care system for cardiovascular rehabilitation, chronic lung disease, prevention and risk reduction of falls, strokes, musculoskeletal conditions and several other health issues that affect the lives of Canadians.
Physiotherapists work autonomously and collaboratively alongside the collective health-care team within Interior Health to empower, and promote independence and quality of life for those in our care. Now that we have a better understanding of the role a physiotherapist plays, let's follow Eric Tommasini's journey to becoming a physiotherapist at Interior Health, and appreciate him for all his life-changing work!
Eric was born and raised in Kamloops, located in the traditional and unceded territory of the Secwépemc, but left his hometown to pursue an undergraduate degree in Kinesiology from the University of Calgary, and later received his Masters of Physical Therapy at the University of British Columbia, Vancouver. Eventually, he returned to Kamloops to work at the Royal Inland Hospital – a purposeful move as Eric remarks: "It (Kamloops) embodies my core values and interests." The people of Kamloops provide a sense of community, connection and belonging, they work hard and take advantage of the city's active lifestyle and recreational opportunities – things that are important for Eric and his family.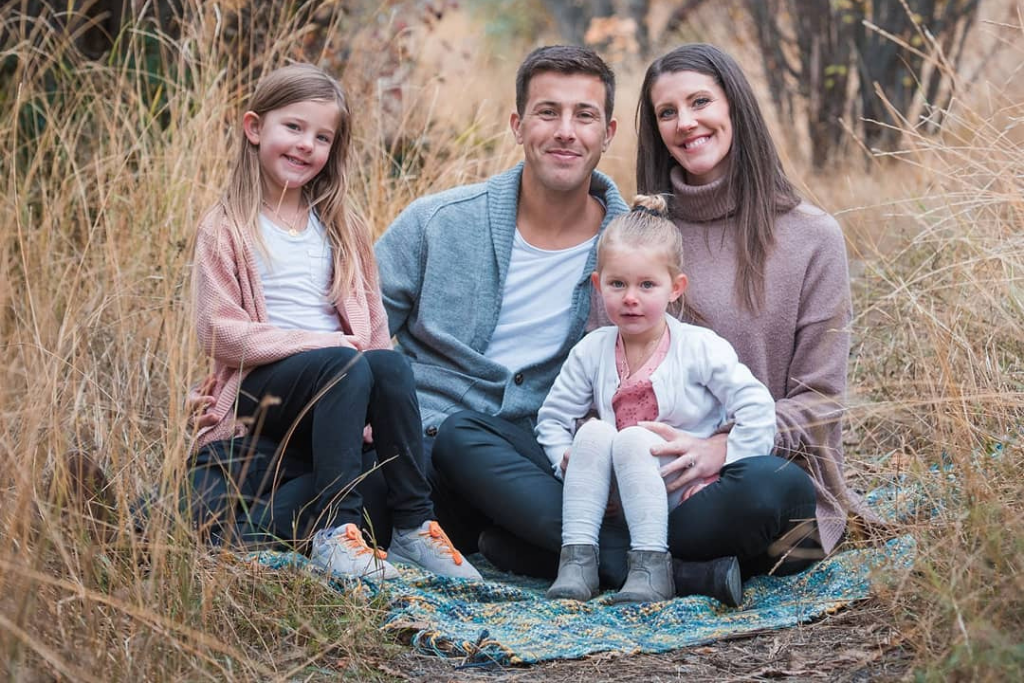 Eric and his wife, who works as a nurse at Royal Inland Hospital, are all smiles as they raise their daughters in Kamloops.
The capabilities and resilience of the human body never cease to amaze Eric, which is why he pursued a career in physiotherapy. Eric not only understands this from his studies and work, but through the numerous activities he partakes in as well. He played several sports growing up and, although finding time is more difficult with three young children, Eric continues to exercise most notably by running. Eric jokes that his wife encourages him to exercise for the multitude of benefits it provides - she agrees that "it makes me a better husband, father, therapist, and co-worker".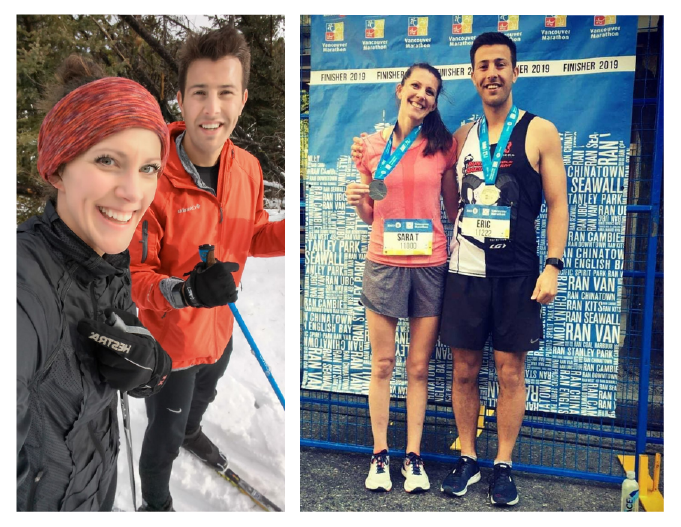 Seeing the benefits firsthand, Eric feels fortunate to be in a position where he helps others take care and control of their health. As a physiotherapist, Eric gets a great deal of job satisfaction. He couldn't imagine anything more fulfilling than helping a patient to return home to be with their spouse after a hip fracture, or helping someone who wants to walk their daughter down the aisle on their wedding day after having a stroke.
Being a physiotherapist is serious and meaningful work, but it doesn't take away from his humorous side. He admitted that when he is not working or running, he can usually be found eating excessive amounts of peanut butter, having dance parties with his daughters, and finding other ways to goof off.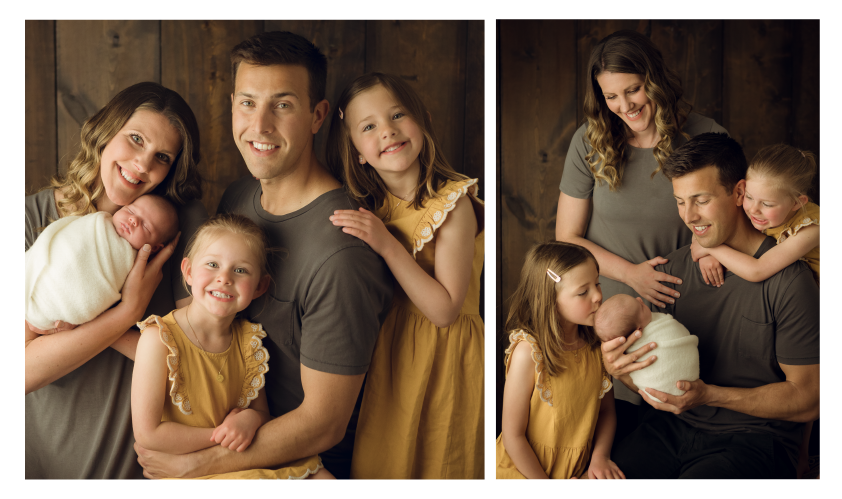 A beautiful newborn girl is welcomed to Eric's growing family.
When asked about his proudest moment at Interior Health, Eric was kind enough to provide some insight into his way of thinking.
"When you change the way you look at things, the things you look at change" he says.
He notes that there can be frustrations when working in health care, working through a pandemic can be deflating, and that life can sometimes give you lemons: "I think it is important to have a positive, encouraging, and compassionate mindset for those we work for, those we work with, and for ourselves."
Eric prides himself on being a frontline leader who helps navigate others particularly during difficult times and thanks IH for providing him the tools to develop these skills. Eric put himself out there by requesting to take several leadership courses through IH, by advancing his career and overall job satisfaction through seeking mentorship, and by getting involved in wider initiatives aimed at progressing his workplace and organization. Eric believes that there are endless opportunities within IH and encourages anyone to explore their interests and aspirations.

Thanks to Eric for sharing what it's like to be an Interior Health Physiotherapist! Visit this link to learn more about a career path in physiotherapy with Interior Health, including work environments, job duties and education requirements.
---
Eric's nomination keeps the We Are IH loop going:
"I recently took a Coaching Course (virtually) with Claudy Pastoor and it has opened my mind. I know nothing about her, but I appreciate the course and what she taught me. I feel like anyone and everyone would benefit from her coach approach - both in personal and professional situations. With that being said, let me and IH know more about her!" - Eric Tommasini
---
Stay updated with careers at Interior Health
Facebook: Interior Health  |   Instagram: interiorhealthbc
|   LinkedIn: Interior Health Authority