Mary Larsen enjoys decorating her workplace, David Lloyd Jones care home, for the holidays.
We are IH is a recognition campaign to spotlight Interior Health employees and medical staff – through pictures and stories.
Name: Mary Larsen (she/her)
Job Title: Recreation Assistant
Years of Service: 4.5
Worksite: David Lloyd Jones care home
Community: Kelowna
Ancestral Territory: Syilx Okanagan
Favourite Quote: "Treat everyone as if it is the last time you will see them." -Anonymous
When it comes to the holidays, Mary Larsen is the quintessential "Santa's elf." A recreation assistant at the David Lloyd Jones care home, seeing the residents and creating programming for them brings Mary joy every day.
"Seeing the residents engage in an activity and say that it was a good time is so wonderful. Knowing that I get to come to work and give people moments of joy is why I do what I do!"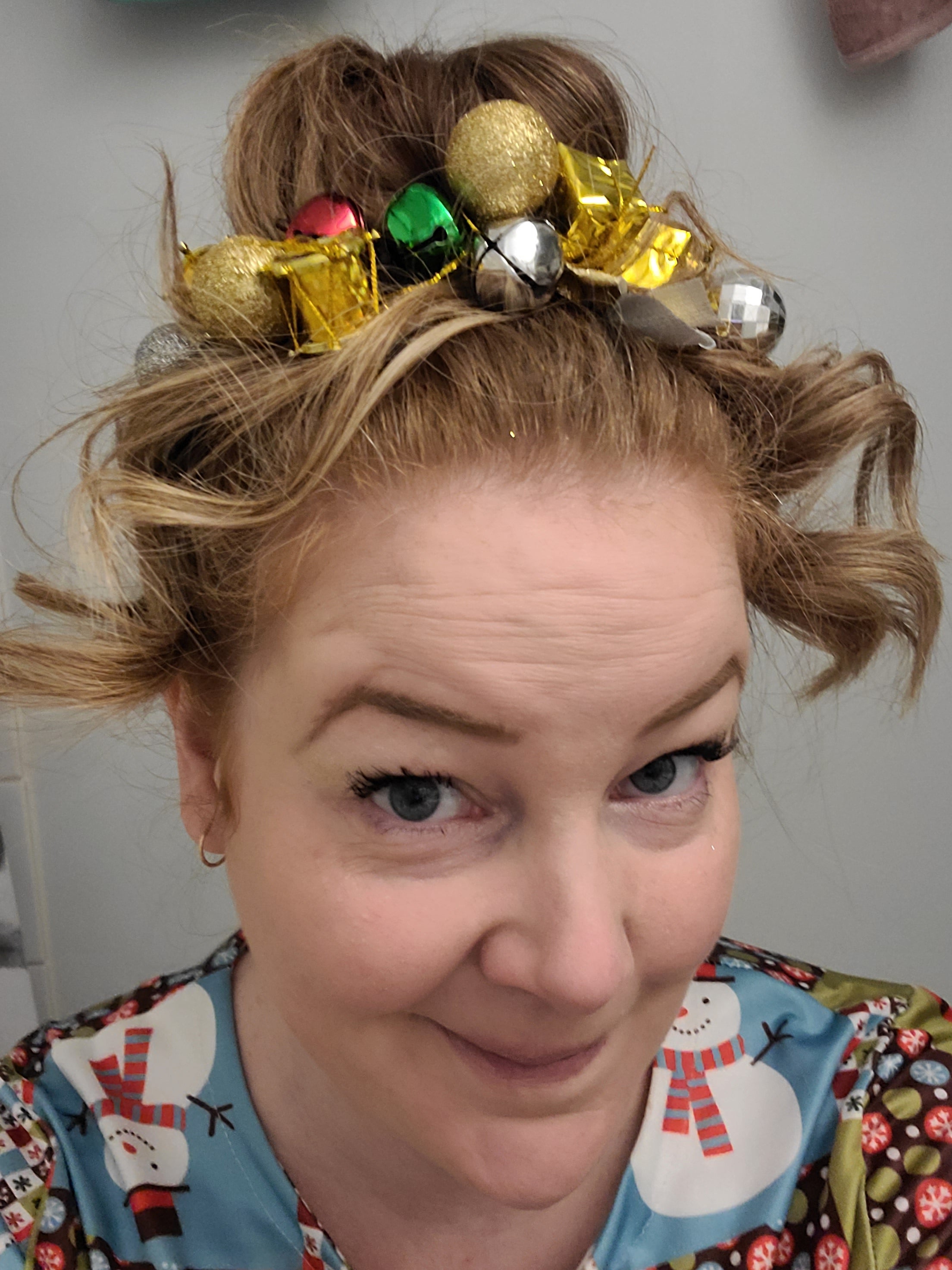 Mary dressed up for the holidays.
While Mary has many proud moments as a staff member at Interior Health, one of her favourites is working with new students training to be therapist assistants. She appreciates being able to show the students the importance of recreation in a long-term care setting and how much of an impact it has on the people in IH's care. 
While rewarding, Mary's job can also be mentally and emotionally hard at times. Many assume she's an "extrovert" because of her job, but Mary craves being alone or just with her close family. She also finds herself in nature to recharge. 
"When I have time to go for a hike or sit by a lake and let nature take care of me, I feel better. I love hiking with my dog. Being with her and exploring parts of the Okanagan is so much fun!"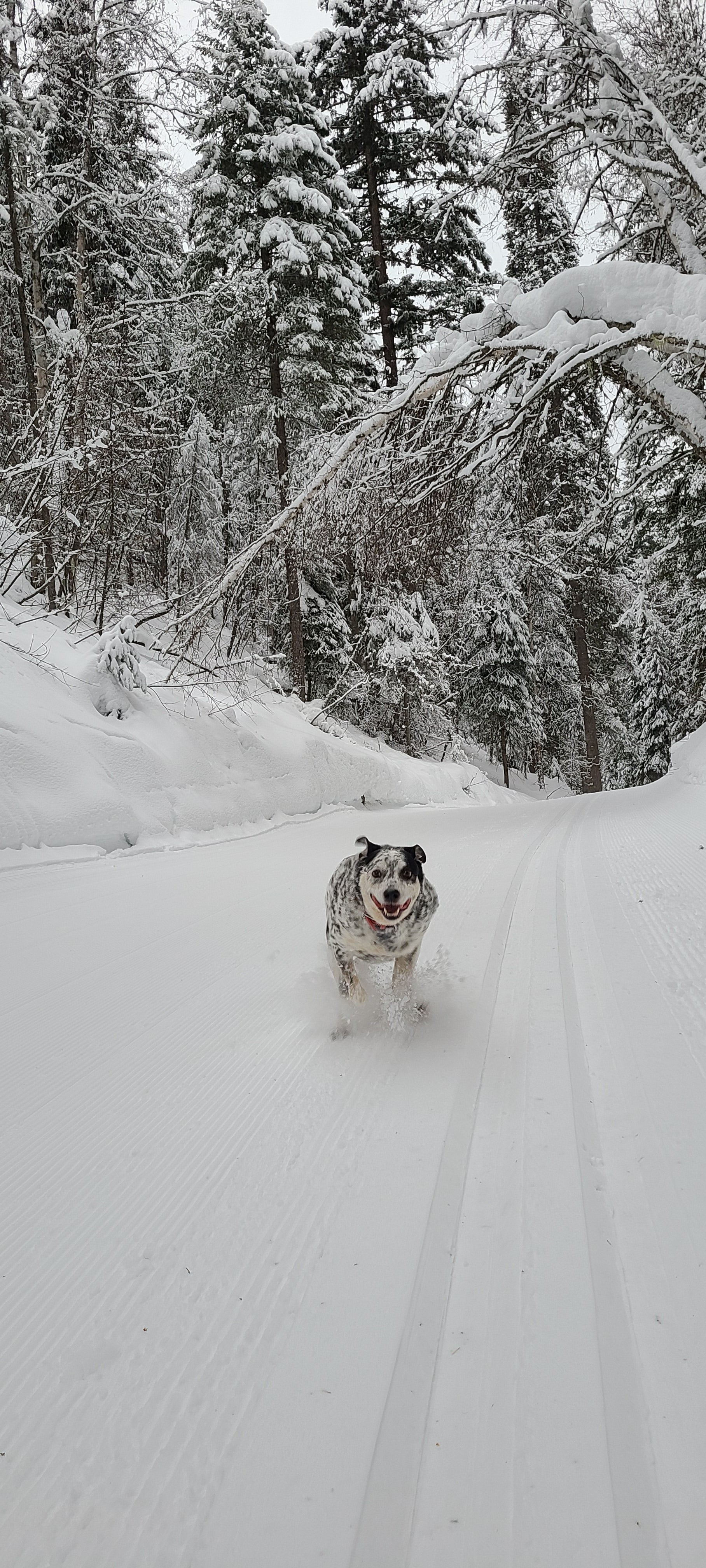 Mary loves exploring the Okanagan with her dog, Rose.
Born and raised in B.C., Mary moved from New Westminster to the Kootenays, and then settled in the Okanagan more than 20 years ago. She enjoys cross-country skiing with her husband, Erik, daughter, Rory, and dog, Rose. 
"We bought skis for the family and I cannot wait to get out to the trails and be in nature!"
Mary is looking forward to when families are once again able to join in the recreation programs at David Lloyd Jones. A little-known fact is that, when she signed up for the Therapist Assistant program with Okanagan College, Mary had no idea she'd end up with her dream career in long-term care. 
"I never in a million years thought that I would end up in health care! I had no idea of the opportunities that lie within Interior Health. Now I could not imagine doing anything else with my life!"
Mary's nomination keeps the We Are IH loop going:
"Riley Wilkinson is an amazing advocate for her patients. She is kind and generous, and absolutely dedicated to giving her patients the best care." – Mary Larsen
---
Stay updated with careers at Interior Health
Facebook  |   Instagram  |   LinkedIn