IH delivers programs and services to people across B.C.'s Southern Interior through facilities such as hospitals, clinics and community care homes.
The new IH public-centred website includes advanced search functions to connect you with services (Find a Service) and locations (Find a Location). These functions replicate the experience of searching through a search engine like Google.
Many options to search

You have many options to conduct your service or location search. You can search by:
Keyword
Category
Location
Distance
Our services and locations have been tagged and categorized appropriately to help connect your search to relevant results. Results will appear below (you can pick list or grid view) or you can use the map to view results (more on that in the next section).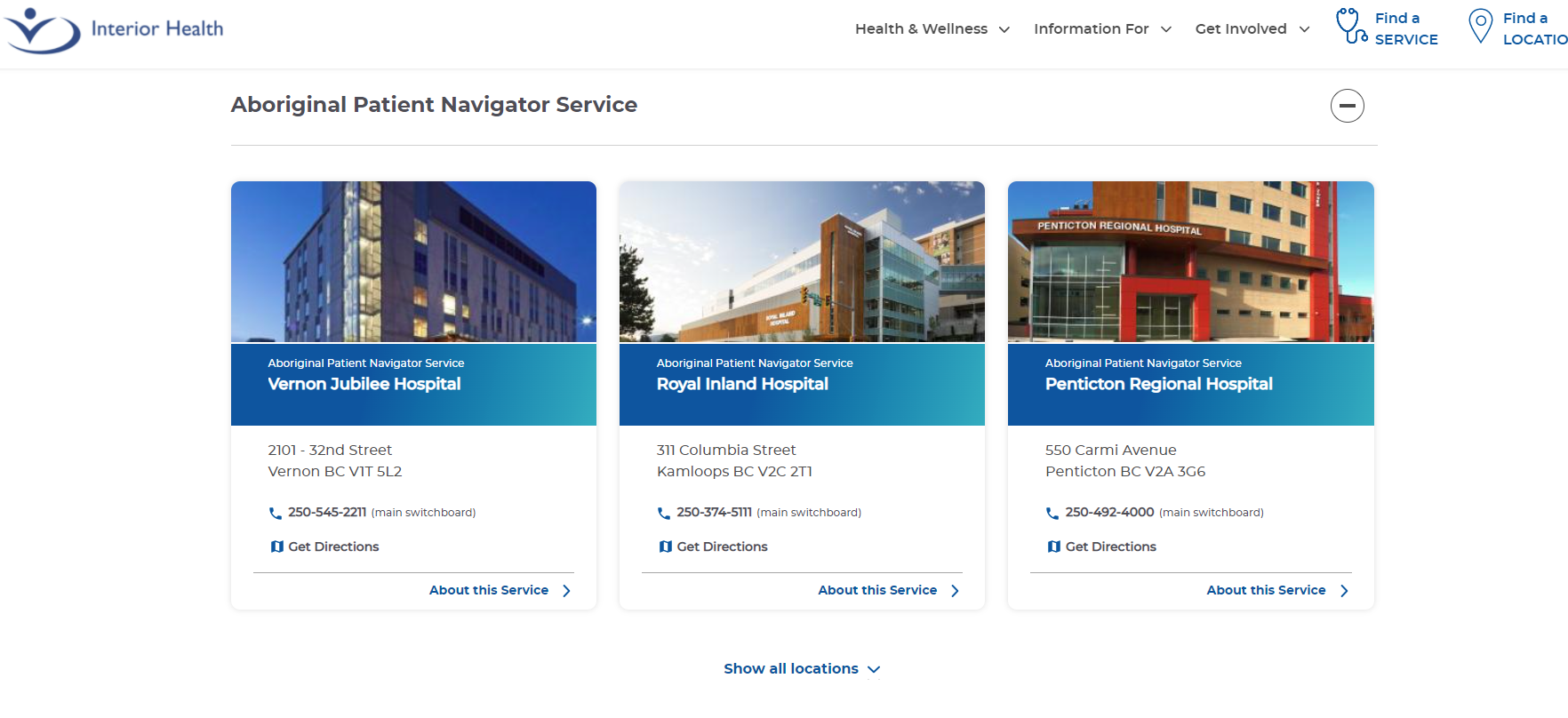 Search visually through our map function

One of the exciting features of our new location and search function is the visual map, which creates a similar experience to browsing through Google Maps. After conducting a search, click on the "Show Map" button and you'll see icons representing locations and services. You can click "Hide Map" if you're finished browsing.
Once you click on an icon, you'll be presented with the location title (linked directly to the location page) and the address/contact information for that location. If you are searching for a service, the service name will be above the location name in brackets (linked directly to the service page).

Showing results based on your current location (geolocation)

When you visit our website, you will be asked if you would like to reveal your current location. If you accept, your location will automatically be inputted into the address field when you search for a service or location, making it easy for you services/locations close to you.
When you have the map open, you can click on the blue target icon to visually highlight your current location.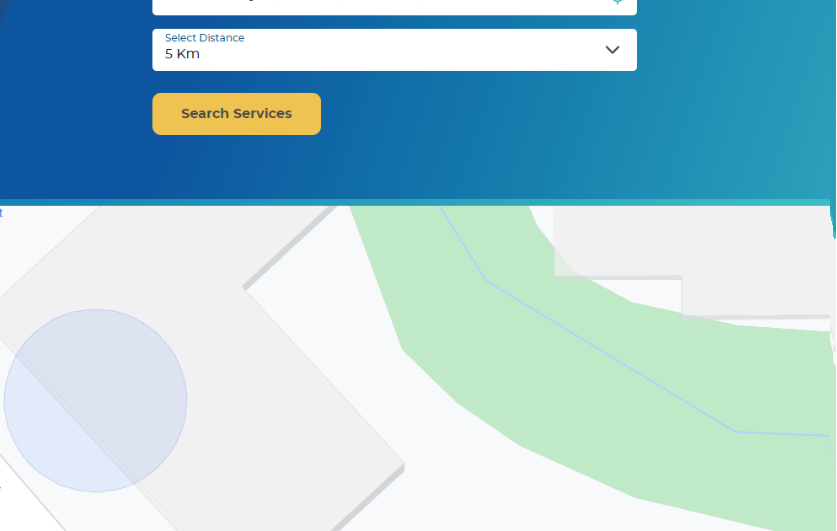 Explore other great website features

There are many amazing features on our new website. Check out these posts highlighting some of them: