It's easy to "explore" content on our new person-centred website
When you visit a website you can navigate to a page by clicking on a navigation bar or by navigating through options on the menu. But what about when you get to the page itself? One of the unique features of Interior Health's new website is called Explore This Page, which allows you to navigate to any section on a particular page and access the information you are looking for. 
How "Explore this page" works

At the top of many content pages, you'll notice the "Explore this page" drop-down menu: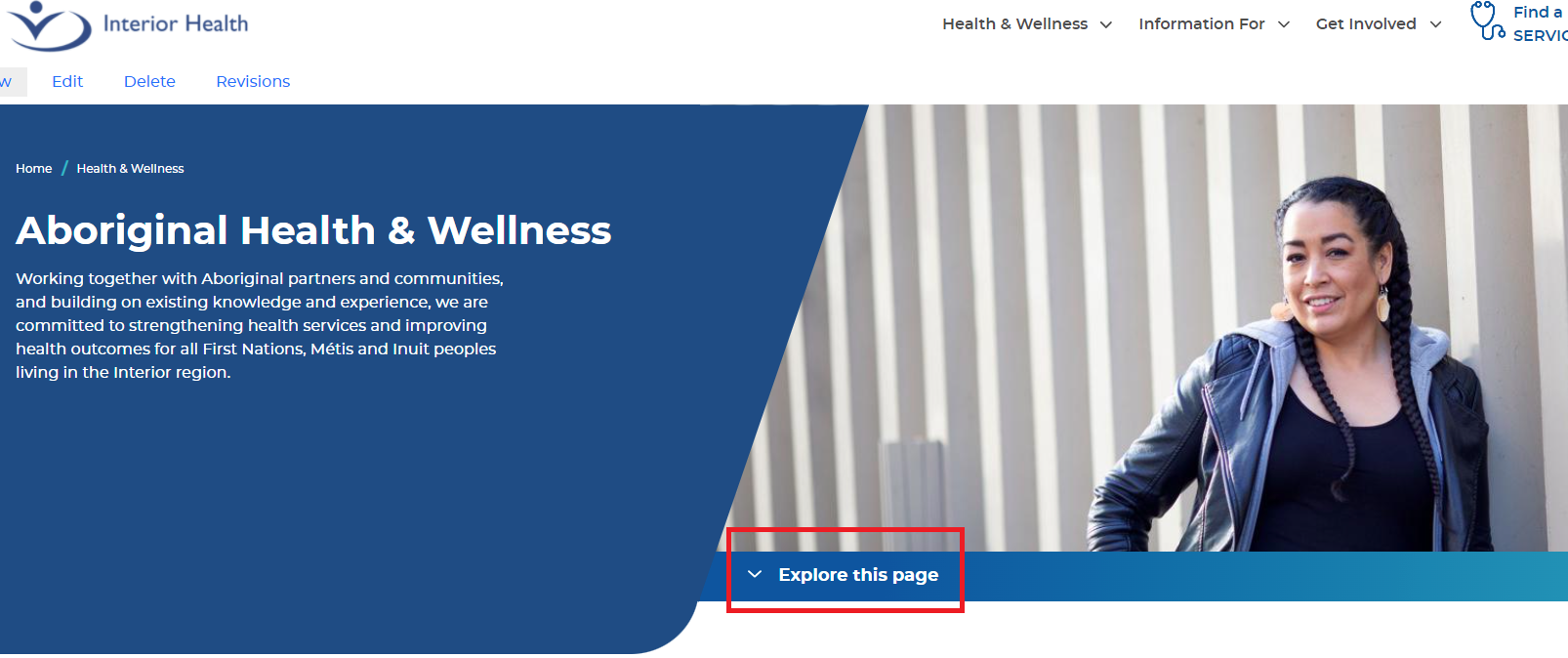 Clicking on this will open up a menu that lets you jump to certain sections of the page, helping you access the exact information you're looking for. The great thing about this function is the accuracy of the in-page links.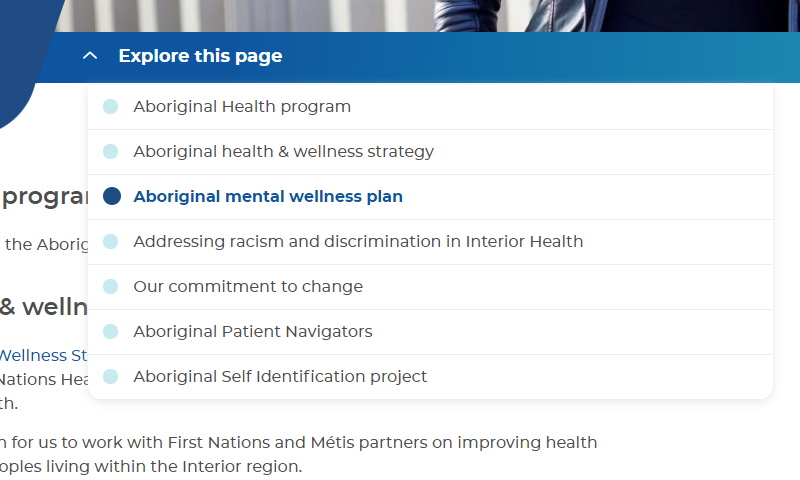 In addition, we often use expandable lines of text called accordions within sections so that you can quickly access the information you need within the section. From your mobile device you will be able to quickly scan through a section without having to scroll.
Quick access to the information you need with "Explore this page"

There are times where you will be directed to one of our webpages from a social media post, or even from hyperlinked text in another one of our webpages.
With the "Explore this page" function you are directed right to the exact section of the page you need to get to.
For example, check out these direct links to:
Check out other great website features

There are many enhanced features on our new website. Check out these posts highlighting some of them: