Extreme Cold
Be safe when the weather gets cold. Be aware of extreme cold advisories in our region, and how extreme cold impacts health.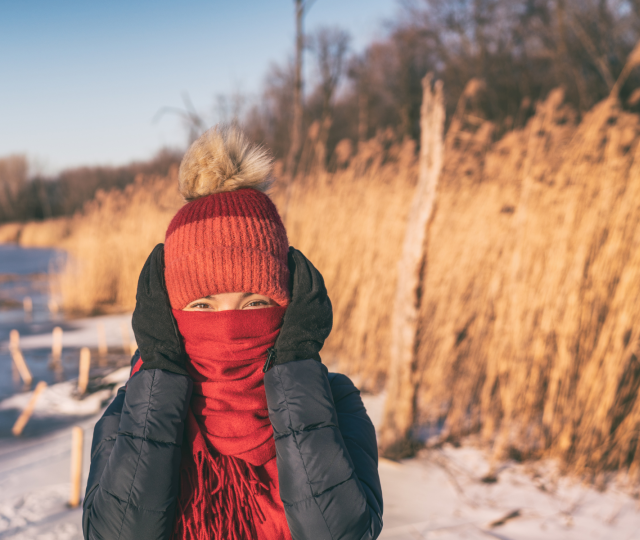 Extreme cold overview
Exposure to extreme cold can lead to injury or death. Risk is especially high for people who are very young, very old, drinking alcohol, or not warmly dressed for the weather. Cold injuries include:

Frostnip
Frostbite
Eye pain or vision changes
Hypothermia 

Symptoms of hypothermia, an abnormally low body temperature, include:

Shivering
Clumsy movements
Lack of concern
Poor judgement
Cold, pale or blue-grey skin

Protect yourself outside: 

Bring an emergency kit if you are going into the backcountry so you're prepared for conditions
Head for shelter that will protect from wind and rain
Avoid too much activity and sweating
Avoid touching metal
Eat and drink water
Avoid alcohol, caffeine and nicotine
Wear proper clothing and keep hands and feet dry. Mittens are better than gloves at keeping hands warm and dry
Wear glasses or goggles during outdoor activities

Watch for those who are vulnerable. Keep an eye out for community members who may appear confused and/or not dressed for the weather.
For those with Alzheimer's, wandering can be dangerous during times of extreme heat or cold.
Warming spaces may be available in your community. Contact your local municipality for more information.
STAY CONNECTED
Receive news and alert posts, and Stories@IH blog posts, right to your inbox!