Even helpers need help sometimes.
When I first arrived in Kelowna last year, the magnitude of the change in my work life and home life hit me pretty hard. Although it was a positive change for me, I realized in pretty short order, almost everything about this big new role in a new city was getting harder and harder.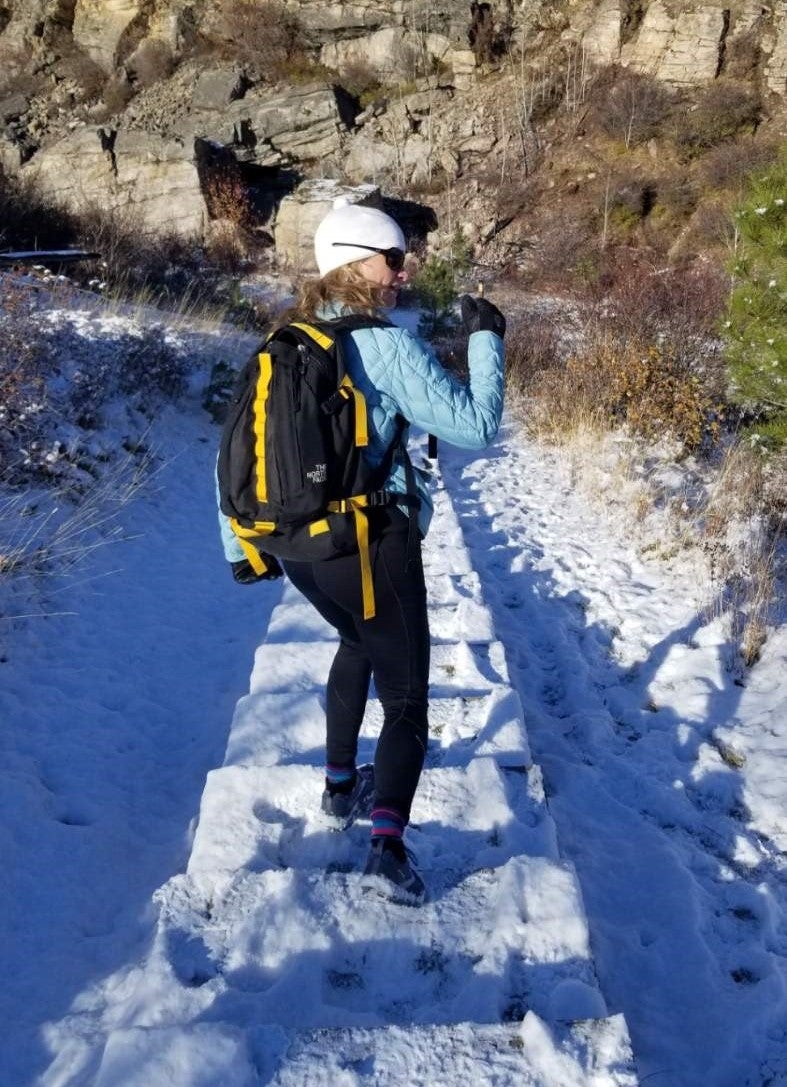 My colleagues were noticing I wasn't at my best and let our manager know.
I am so grateful for how skilful and kind my manager was. At times they shared stories about their own difficult times, and it really set my mind at ease. The relief I felt energized me to level up my self-care and get back on top of my stress.
Even though I'm a therapist by training, I needed that reminder that I can't DIY everything in life.
I needed someone to say, 'I see you're struggling.' Beyond that, I needed to let some help in!
Why? Because that's how the best help works: some self-help added to letting others in. It is a proven recipe for success.
---
If you're looking for help for yourself or someone you're close to, check out our mental health resources.  
---
About the author
Zoe uses her training as a mental health clinician now for Interior Health project work in the Okanagan. She says the support of the colleagues around her made all the difference when she recently experienced her own mental health concerns.