Quality Improvement
Learn about the numerous initiatives we're working on to improve patient outcomes, system performance, and professional development.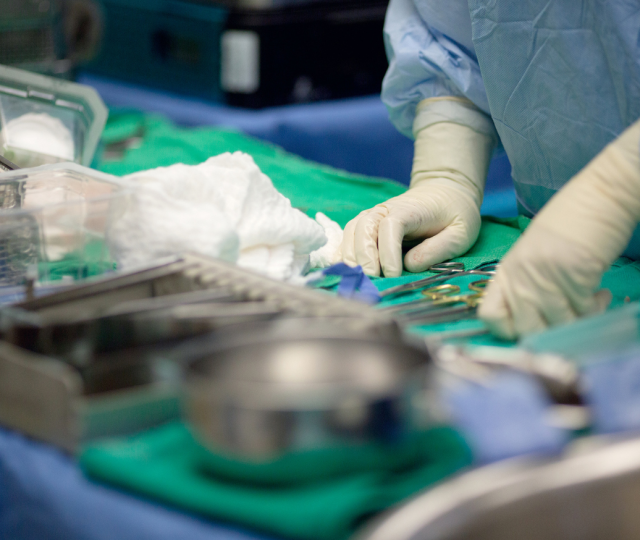 Quality improvement
Interior Health is working on a number of initiatives to improve patient outcomes, system performance, and professional development.
Quality & patient safety education
Interior Health's Physician Quality Improvement Program
Physician Quality Improvement aims to ensure physicians have access to quality improvement expertise, data analysis, administrative support, education, and funding support, with a goal to increase physician involvement in quality improvement and enhance the delivery of quality patient care.
BC Patient Safety and Learning System
The BC Patient Safety and Learning System is a web-based provincial reporting system which enhances the capability of health authorities in B.C. to improve safety by:
Capturing event data (safety events, near misses and hazards)

Investigating events

Managing the event reporting process

Analyzing the data to mitigate safety risks
You can report through any IH computer or by using IH Anywhere (remote access).
Getting involved in a quality improvement project
Accreditation
Accreditation is an ongoing process of evaluation with a quality and safety focus. This process provides an independent third party assessment of our organization using standards created from the latest research and best practices used and validated by organizations around the world.
The evaluation of our services against these standards measures our performance and helps to identify opportunities for improvement. It is helpful to view accreditation as a process that promotes continuous quality improvement and aspire to meet or exceed the standards in our everyday work.
Research
Visit our Research page to learn more about our research department and research opportunities. 
Accountability & transparency
Visit our Policies page to learn about Public accountability and transparency of operational policies.
Ethics
Ethics is the discipline that examines who we ought to be and what we ought to do in light of who we say we are. Who we say we are is based on our individual, professional, and societal values. Almost every decision, action, and attitude of ours, personally and professionally, is based on these values. The application of ethics will guide thoughtful decision-making processes grounded in transparency, trust, fairness, equity, and safety.

Interior Health takes its commitment to fostering a culture of ethical awareness and responsibility seriously. We are building the organization's capacity and providing support to health-care providers in dealing with ethical issues. It is essential that we meet the highest ethical standards when delivering quality health care and providing services to the people we serve.