For as long as she can remember, Kimberly Whidden has been cycling on urban and city roads.
"When my sister and I were growing up in Victoria in the 1970s, our parents would take us from Esquimalt to Beacon Hill Park along some pretty busy routes. I don't think bike lanes were even a thing then," recalls the Interior Health communications consultant.
Today, Kimberly lives in Penticton, and uses her bike for getting around town, recreation and fitness.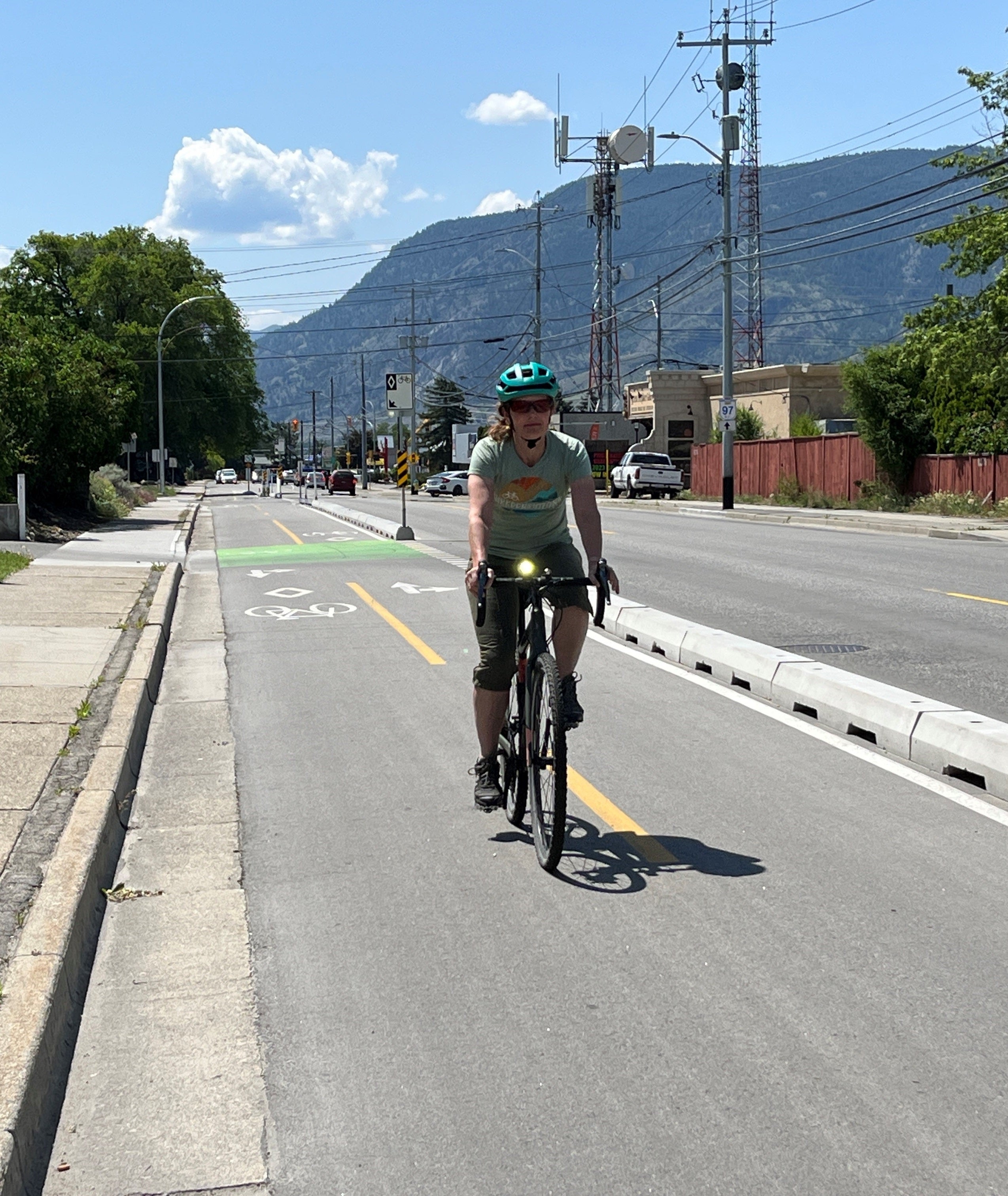 "I love how far the cycling infrastructure has come in so many cities across B.C.," she says. "Even though I'm comfortable cycling in traffic, I also deeply appreciate the separated bike lanes, bikeways/greenways and multi-use paths that have been built."