Photo by Billie Jean Gabriel
---
Chris Bose's artistic fingerprints are all over Kamloops.  
Take a stroll and you will likely run into one of his murals. Maybe it's the one at the Kamloops Aboriginal Friendship Society … or the one behind Immigrant Services … or the one at the Interior Health building downtown. 
The Secwépemc and Nlaka'pamux artist, who calls Kamloops home, has been working with youth, adults and elders in Kamloops and across the country on community art projects for the past 15 years. But he's never done an art project in a hospital. 
Until now. 
Chris has been contracted by the Royal Inland Hospital Foundation and Interior Health to lead an art project that represents the Aboriginal communities served by the hospital. 
"I'm thrilled to be given this responsibility, to bring together so many different cultures into one artistic representation," he says.
"There is incredible artwork represented in all of the Nations in this area. To have art that represents our people in the hospital, it means a lot. To be able to show the culture of the different Nations and help make the hospital more welcoming to our people, that is our goal."
Royal Inland Hospital is located on the traditional territory of the Secwépemc Nation, one of seven First Nations that first inhabited the region served by Interior Health. The Dãkelh Dené, Tsilhqot'in, Northern St'at'imc, Nlaka'pamux and Syilx Nations also have communities that rely on the hospital, as do the Métis Nation and Inuit Peoples. All will be represented on the RIH Cultural Wall.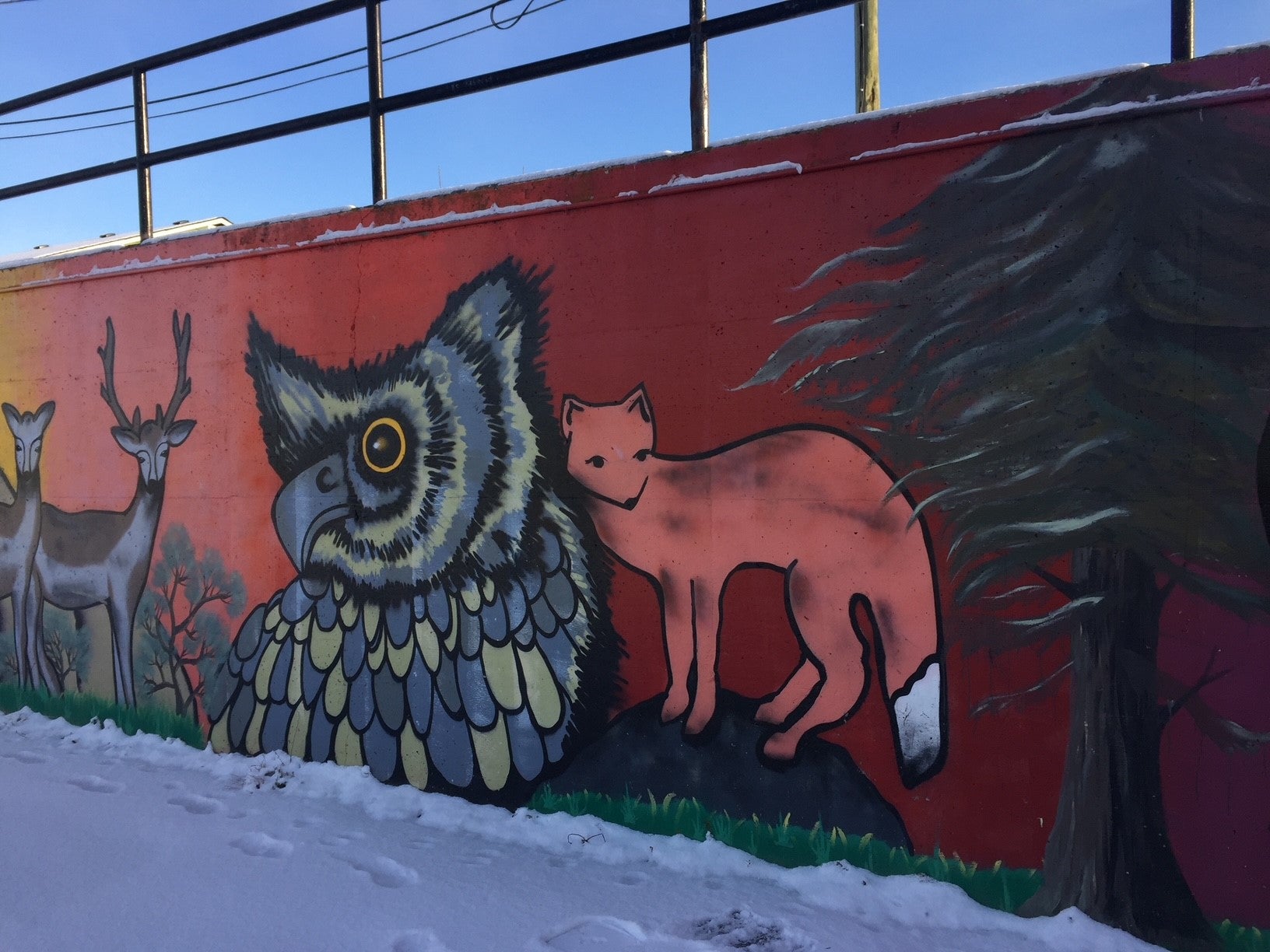 "This is an inclusive process and touching base with the different Nations has been positive," says Chris.
"All of our communities are going through so much right now with the different emergencies and the heavy news about the residential schools. It's just a tough time. I'm hoping this project can be a positive and help bring us together."
Bose is connecting with members of each Nation, searching out culture and art, and looking for common themes as he begins the collaborative process of bringing several artistic elements into one final design.
"It's such a beautiful and unique area and there are many different Indigenous communities that make us who we are. There is such beautiful art representing each Nation, such different styles. For the cultural wall we are working to create one innovative work of art," said Chris.
The project is a collaboration between the Tk'emlúps te Secwépemc, the Secwépemc Health Caucus, the Two Rivers Métis Society, the Royal Inland Hospital Foundation and Interior Health.
"I became interested in this project because I love working on community-based art projects, murals, exhibitions, workshops, you name it!" he says. "Plus to have a permanent home in a care facility is even more amazing because I hope it'll be a place of inspiration, of representation, of acknowledging we're here and we're honouring the past, present and future."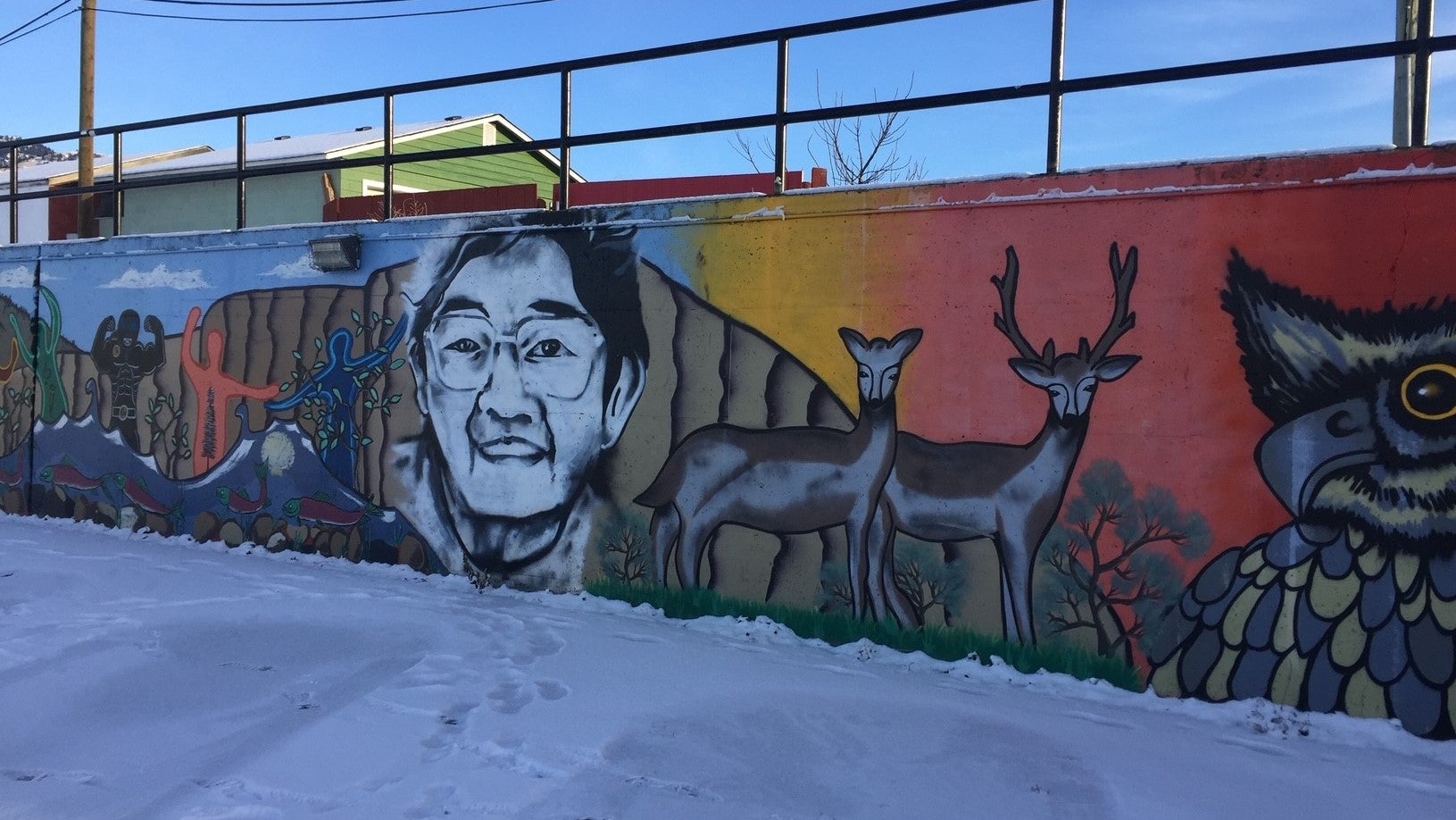 The cultural wall will be located in the new nine-storey Phil & Jennie Gaglardi Tower in Kamloops, due to open in July 2022. The tower will have other pieces of art including representations of spirit animals on each of the floors, as selected by Secwépemc elders. 
Certain patient rooms will also be able to host a smudging ceremony, if requested, for patients and families.
The patient care tower was designed with input from front-line health-care professionals to be elder and patient friendly and welcoming to people of all cultures and backgrounds. It will feature single-patient rooms throughout, new operating rooms, dedicated mental health and substance use space, obstetrics services and more. Once it opens to the public, work will begin on a major renovation to the emergency department and other areas of the hospital.