This week across Canada, we remember the life and death of Louis Riel and his leadership advocating for the Métis Nation. On Nov. 16, we mark the anniversary of Riel's execution. This act of remembrance is to honour Riel's life and historic fight for justice.
At Interior Health, we are committed to our relationship with Métis Nation BC and are working collaboratively toward our shared goal of ensuring our health services are culturally safe and supportive of Métis People. This is an example of how we live out our IH vision: Health and well-being for all.
Take a moment to learn more about Louis Riel and the rich history of the Métis People.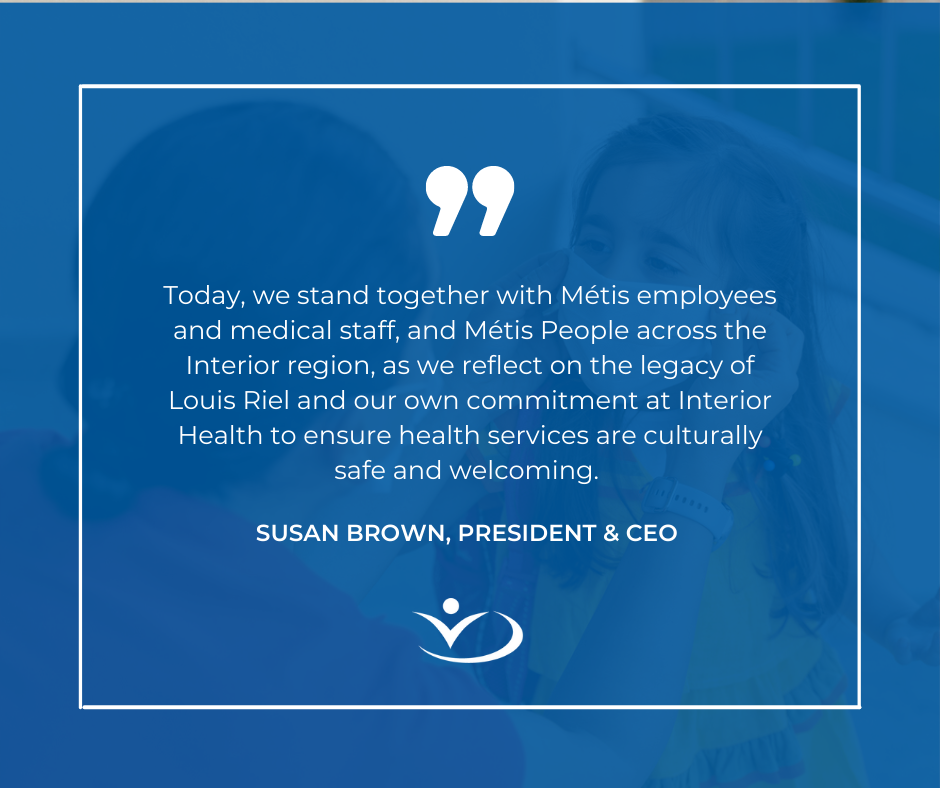 We stand together with Métis employees and medical staff, and Métis People across the Interior region, as we reflect on the legacy of Louis Riel and our own commitment to address racism, discrimination and injustice.