We are IH is a recognition campaign to spotlight Interior Health employees and medical staff – through pictures and stories.
Name: (John) Derrick Leblanc (he/him)
Job Title: Housekeeping Supervisor
Years of Service: 8.5
Worksite: Royal Inland Hospital
Community: Kamloops
Ancestral Territory: Secwépemc Nation
Favourite Quote: "Treat everyone how you want to be treated." -Unknown
Thanks to a good friend who endorsed his resume, Derrick Leblanc has been with Interior Health for almost nine years. In that time, his proudest moment, aside from being hired on, was his promotion to Housekeeping Supervisor.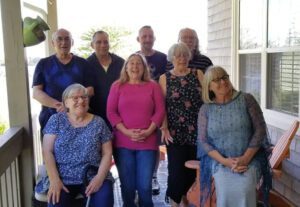 Derrick's family in Nova Scotia
"I've always enjoyed helping others, and take pride in knowing that the career I've chosen allows me to do just that."
At one point, Derrick was even helping a friend with special need clients outside of Interior Health, finding it rewarding work. After training, Derrick eventually received his own clients. But it's his role at Royal Inland Hospital that made the cut when he had to pull back on commitments and narrow his three jobs down to one.
Derrick hails from Yarmouth, Nova Scotia, calling himself "a hopeless romantic and a Maritimer." Unsurprisingly, his greatest dream is live a long life and to retire by the ocean (after winning the lottery, of course!). Derrick's family means everything to him – it's hard being so far away, as he doesn't get to see them nearly as much as he'd like.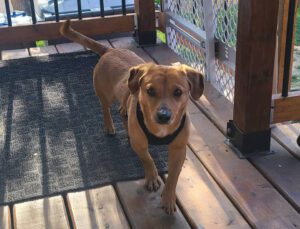 Derrick's puppy, Wall-E
"I'm the eighth child out of nine so it's a large family. We certainly know how to cook and eat seafood, as well as rappi pie."
For those not "in the know," rappi pie is a well-loved traditional Acadian dish. It's a delicious mix of potatoes and chicken.
Living in the beautiful Interior meshes well with Derrick's love of the outdoors and taking nature photography. He also hikes, gardens and relaxes on his deck with his dog.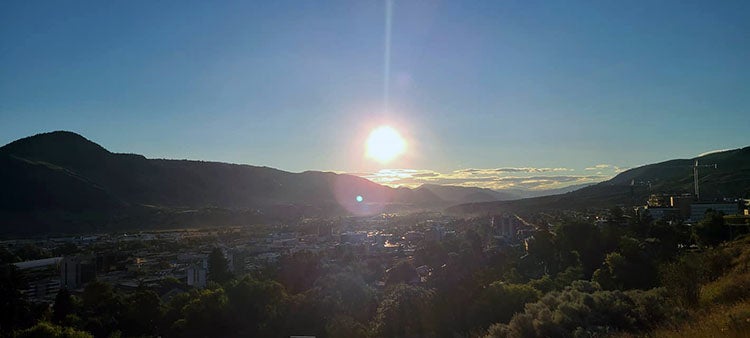 View of Kamloops from Derrick's morning walk
Derrick's nomination keeps the We Are IH loop going:
"I would nominate Narinder Pannu. She works at Royal Inland Hospital and is a cleaner on 7 South. I would like to nominate her because you can always ask her to help with shortfalls and or move to another position within the department... She is very accountable at her job and you can be assured she gets her work done to standard. " - Derrick Leblanc
---
Stay updated with careers at Interior Health
Facebook: Interior Health  |   Instagram: interiorhealthbc
|   LinkedIn: Interior Health Authority