Dr. Amanda Wilmer is no stranger to the B.C. Interior. While she was born in Vancouver, Amanda grew up living in Squamish, Williams Lake, Kamloops and Grand Forks, all before the age of 18. Amanda moved back to Vancouver to complete her formal education at UBC, but was delighted to have the opportunity to return to the Interior after finishing her training – having family in the area makes it feel like home.
Amanda is always willing to do whatever it takes to ensure high-quality care is provided to patients. For her, it's been meaningful to come back to the Interior as a Medical Microbiologist at Kelowna General Hospital (KGH). 
"It's a pleasure to work with the rest of the laboratory team, who are similarly quality and patient care-oriented, to improve access to testing for all patients across IH."
When Amanda first came to IH, no molecular testing was available for diagnosis of viral infections, such as influenza, and patients were waiting up to five days for results. Through collaboration with the KGH and Colin and Lois Pritchard Foundations, the KGH lab obtained the needed testing equipment. 
"Through KGH Facility Engagement funding, my team was able to validate the equipment and our proposal was approved for trial funding of respiratory virus testing at KGH lab in winter 2017. The trial was successful, and testing was subsequently expanded to all microbiology labs region-wide. This infrastructure was key to the ability of labs to quickly adopt testing for COVID-19."
Amanda describes herself as 'energetic,' and seeing her love for water activities drives that home. 
"I love spending time on the water. Whether it be paddle boarding, kayaking, wake surfing, scuba diving or just floating – the water is my happy place." 
Amanda also enjoys hiking and snowboarding. She and her husband, James, spent as much time as possible leaving the city when living in Vancouver, so coming back to the outdoor playground of the Interior has been amazing.
Despite loving where she lives, Amanda is also looking forward to travelling again. 
"I love visiting new places, experiencing new cultures, trying new foods and enjoying beautiful scenery. Before COVID-19, I travelled a lot, and am hoping to continue these adventures once things settle down!"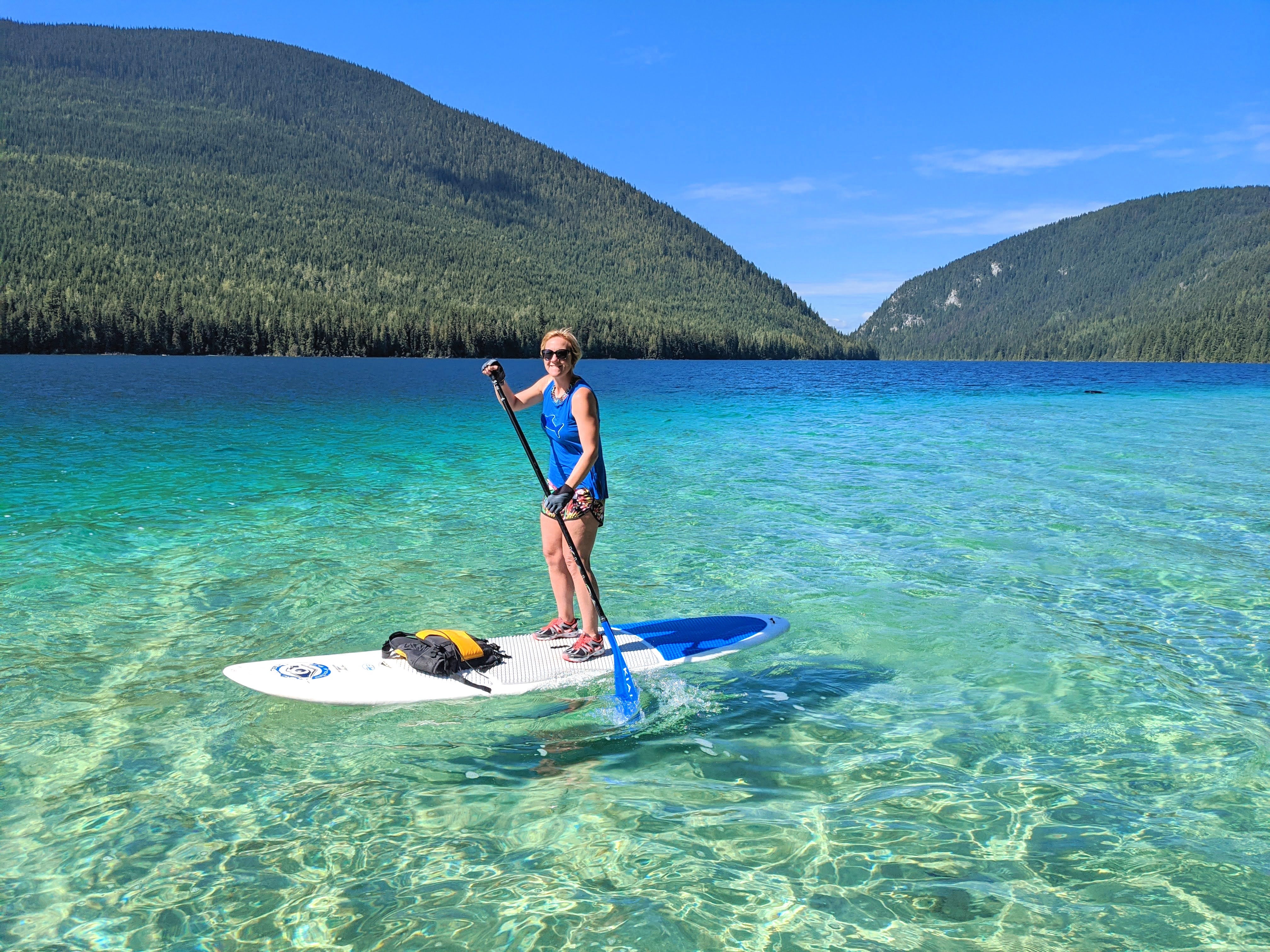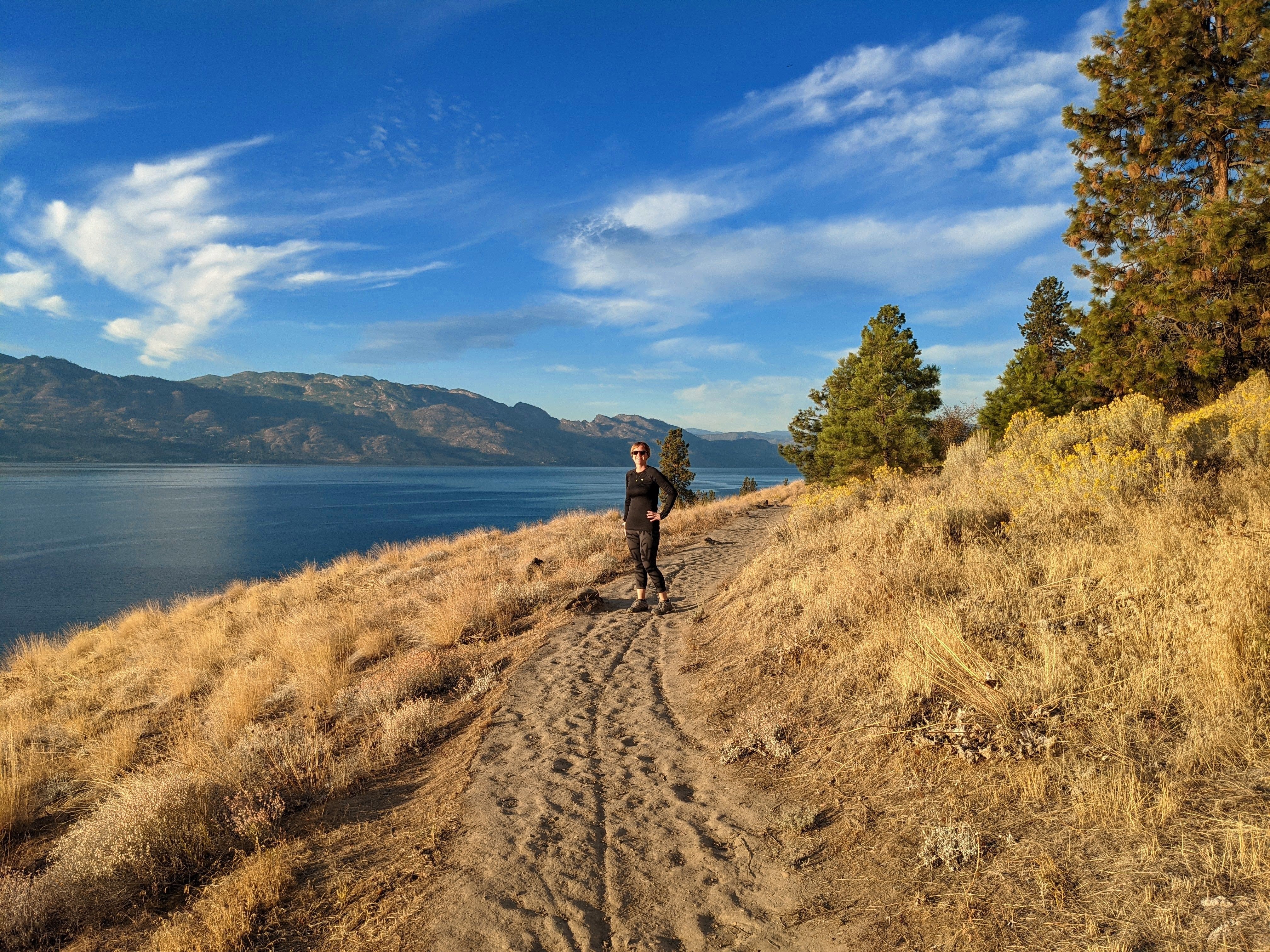 ---
To keep the We Are IH loop going, Amanda nominates Hope Byrne
"Hope Byrne is an amazing person, but also an outstanding leader who has been so instrumental in improving patient care by ensuring the best laboratory services are being provided in IH. She has worked tirelessly (often days, nights and weekends) during the COVID-19 pandemic to ensure the lab is able to provide timely and high-quality results. She also serves as a mentor and inspiration to many others in the laboratory, and somehow finds time to also do her MBA!" – Dr. Amanda Wilmer
---
We are IH is a recognition campaign to spotlight Interior Health employees and medical staff – through pictures and stories.
Name: Dr. Amanda Wilmer (she/her)
Job Title: Medical Microbiologist
Years of Service: 7
Worksite: Kelowna General Hospital
Community: Kelowna
Ancestral Territory: Syilx Okanagan
Favourite Quote: I can't change the direction of the wind, but I can adjust my sails to always reach my destination.
---
Stay updated with careers at Interior Health