Name: Carmen Gauthier (she/her/hers)
Job Title: Patient Registration and Switchboard Operator
Years of Service: 4 years
Worksite: Elk Valley Hospital
Community: Fernie
Ancestral Territory: Ktunaxa
Advice to live by: If you're happy and you know it, share the love.
---
Going to the hospital can be stressful. That's why Carmen goes the extra mile to make sure patients coming and leaving always see a friendly and happy face. 
Working as a Unit Clerk in Patient Registration, Carmen's job requires her to be in contact with people every day as she assists with setting up their needed appointments, and provides necessary information. As a naturally bubbly and outgoing person, she takes pride in making people smile and feel comfortable.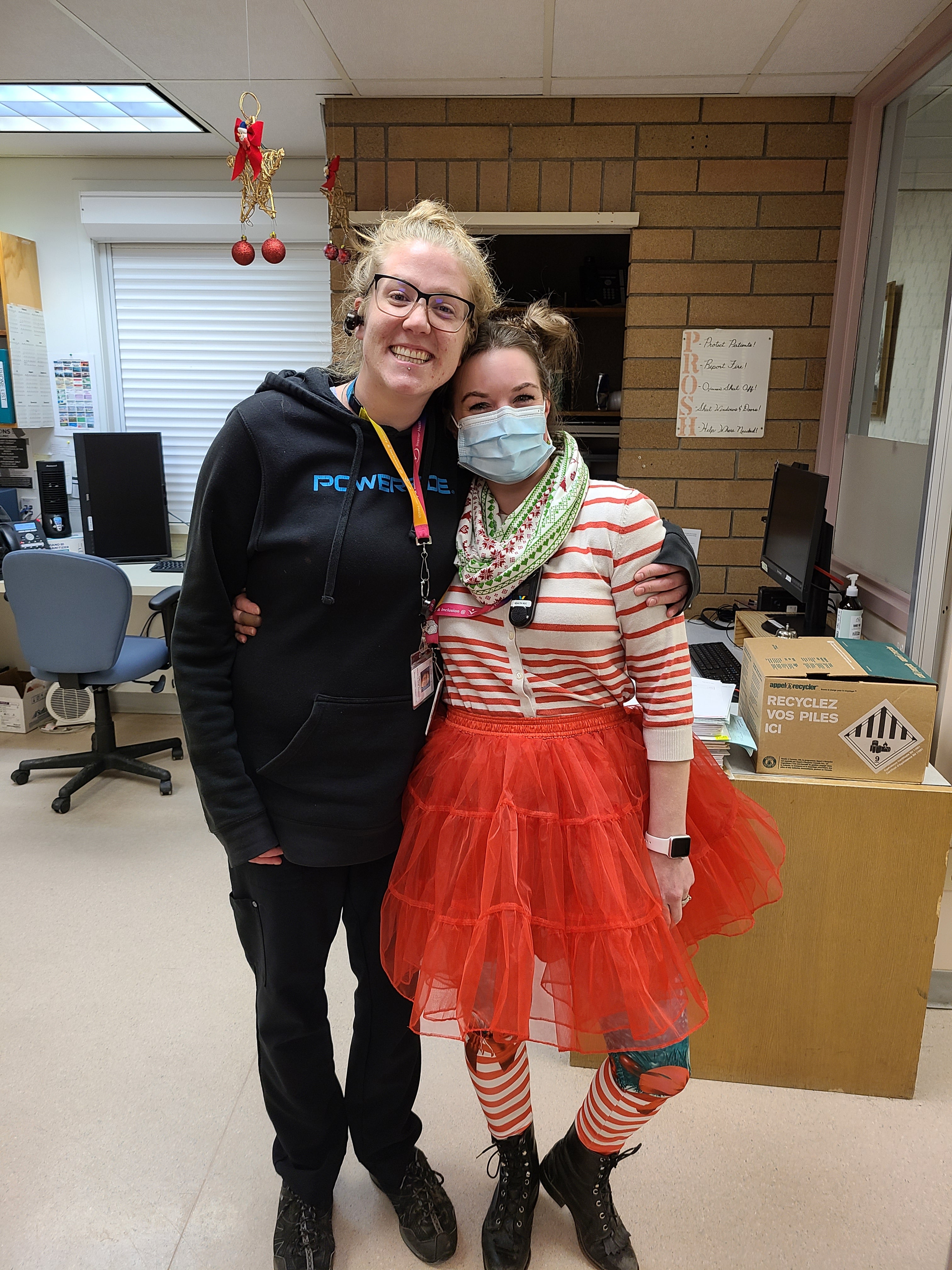 Carmen and co-worker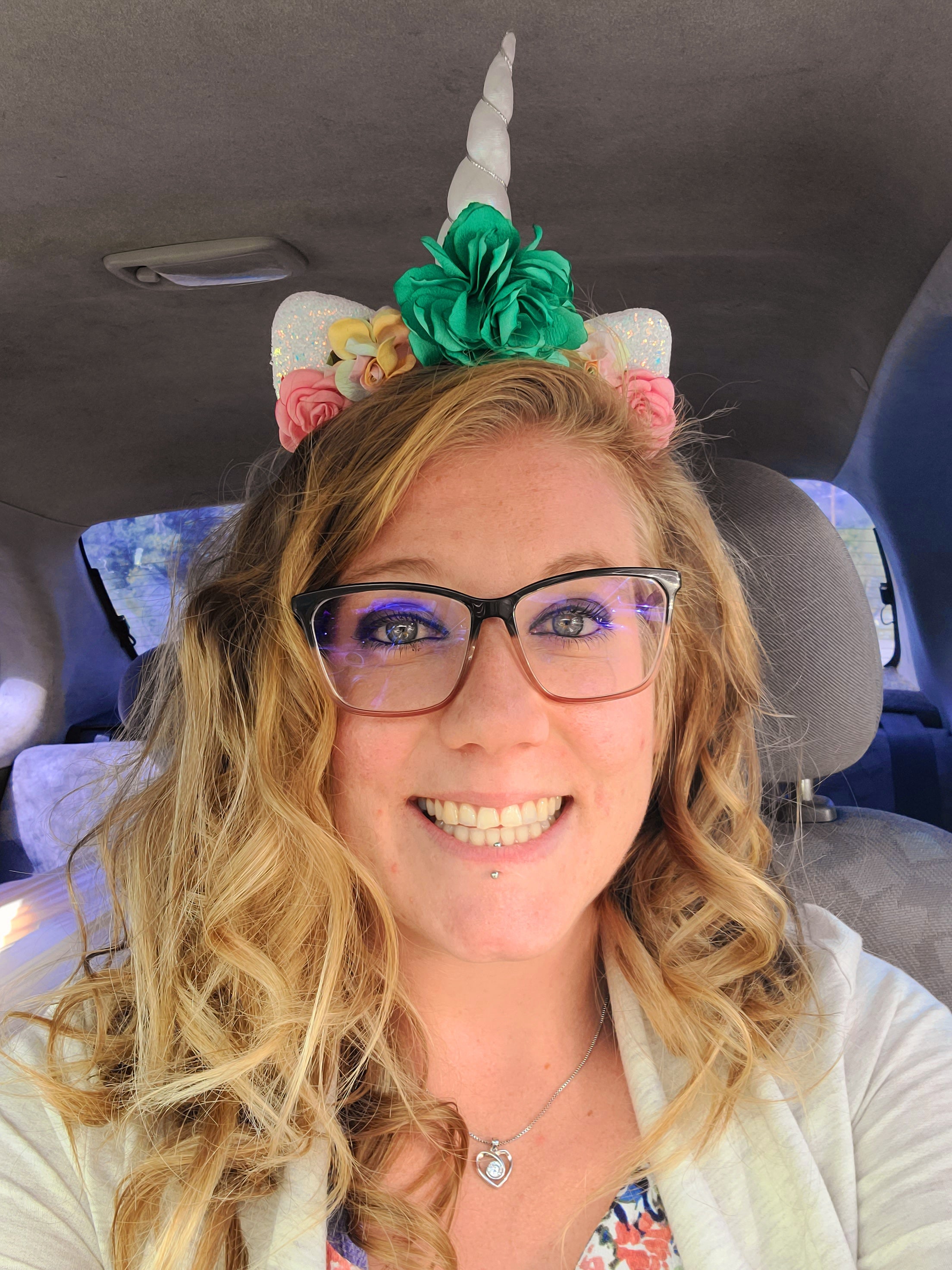 A sparkly unicorn headband to brighten your day
"Coming into a hospital is not a great time, but by being friendly and happy you can change that person's entire day and help them be more calm and less anxious," she says.
Carmen has always wanted to help people and make a difference in their day. Knowing she couldn't physically become a nurse, she decided on a career in Unit Clerk/Patient Registration. The past four years of Carmen's career at Interior Health have allowed her to be in contact with the patients daily, and help them with their care, without the need for intensive physical contact.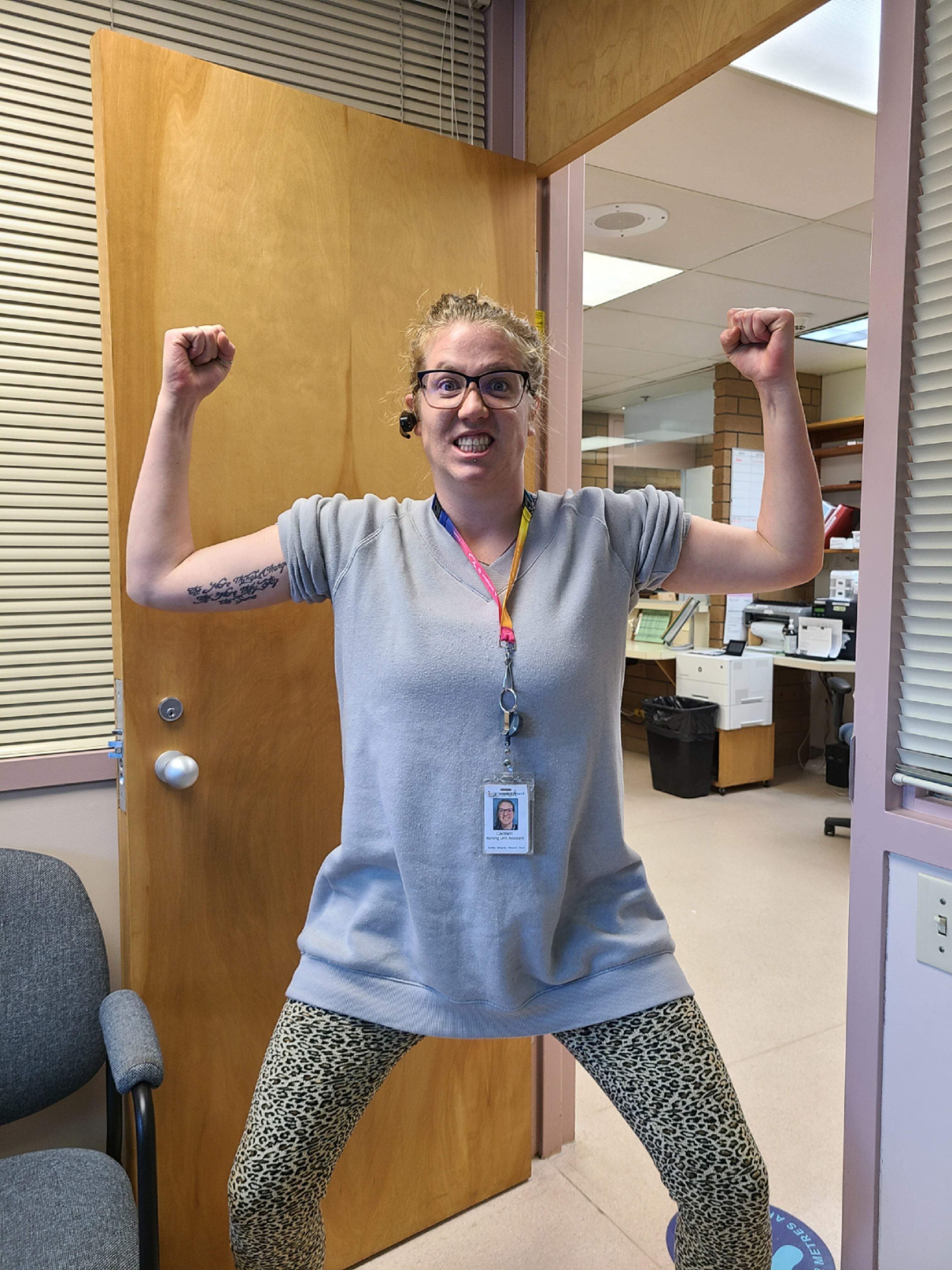 Just an average day at work
Born and raised in Sparwood, B.C., Carmen has always called Elk Valley her home. One of her favourite things about the area is how close-knit the community is, with people always ready to give a helping hand. 
"Looking out your window every morning and seeing the mountain is also a very big bonus to living here. In the winters, being in the Elk Valley feels like you are in a Winter Wonderland which is so amazing and relaxing."
---
Learn more about making a difference in the lives of patients
---