Whether it's stretching, reading, or just relaxing, wobble rooms like this one at Kelowna General Hospital are becoming a refuge for health-care workers in Interior Health.
As the COVID-19 pandemic and toxic drug crisis continue to challenge health-care workers in their day-to-day work, the question continues to arise about how people can protect their psychological safety while dealing with the demands they face in the workplace. 
A new concept called wobble rooms is helping employees and medical staff de-stress and connect with one another in a quiet environment. Inspired by similar rooms at Vancouver General Hospital, Interior Health now has wobble rooms at Kelowna General Hospital (KGH) and, newly opened, Royal Inland Hospital (RIH) in Kamloops, making use of meetings rooms that have been primarily empty during the pandemic. Also in Kelowna, Brookhaven Care Centre is in the process of converting an education space to a wobble room, with an expected opening in mid-December.
According to an article in Nursing Leadership, "the 'wobble room' is a wellness intervention designed to guide staff through unpredictable times that are not going away quickly… The wobble room has become a place where staff can make sense of how the pandemic is affecting them and create a 'new normal' with respect to personal safety and team cohesion."
"We already provide cultural spaces for patients. We wanted to also dedicate space to staff to unwind and de-stress," says Derek Koch, Spiritual Health Practitioner at KGH.
Wobble rooms provide space for health-care workers to sleep, breathe or sit. Yoga mats allow for stretching. At KGH, there's a computer for personal use, a colouring station, puzzles, books for reading and an energy candle – in other words, something for everyone.
Derek says when he walks by and peeks in the window, there's usually someone in there making use of the space.
In Kamloops, RIH's wobble room opened at the beginning of December. With comfortable places to sit, a colouring table and a wall of inspirational images and messages, this space is already proving to be popular with staff. 
"I would like to thank the task team who was able to capture the essence of what the room represents, and the RIH Foundation for making this needed space a reality," says Tracey Rannie, Executive Director, Clinical Operations, at RIH.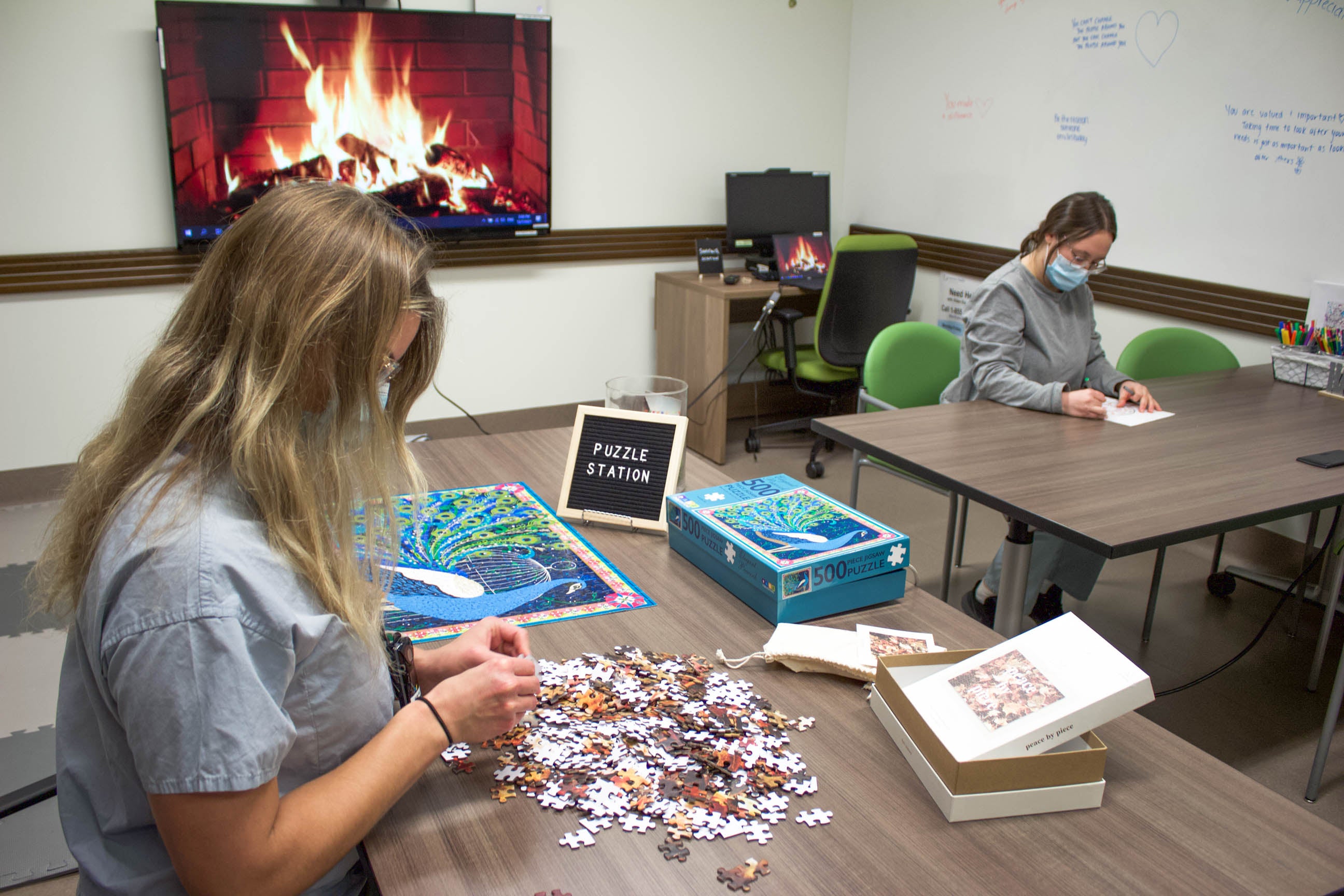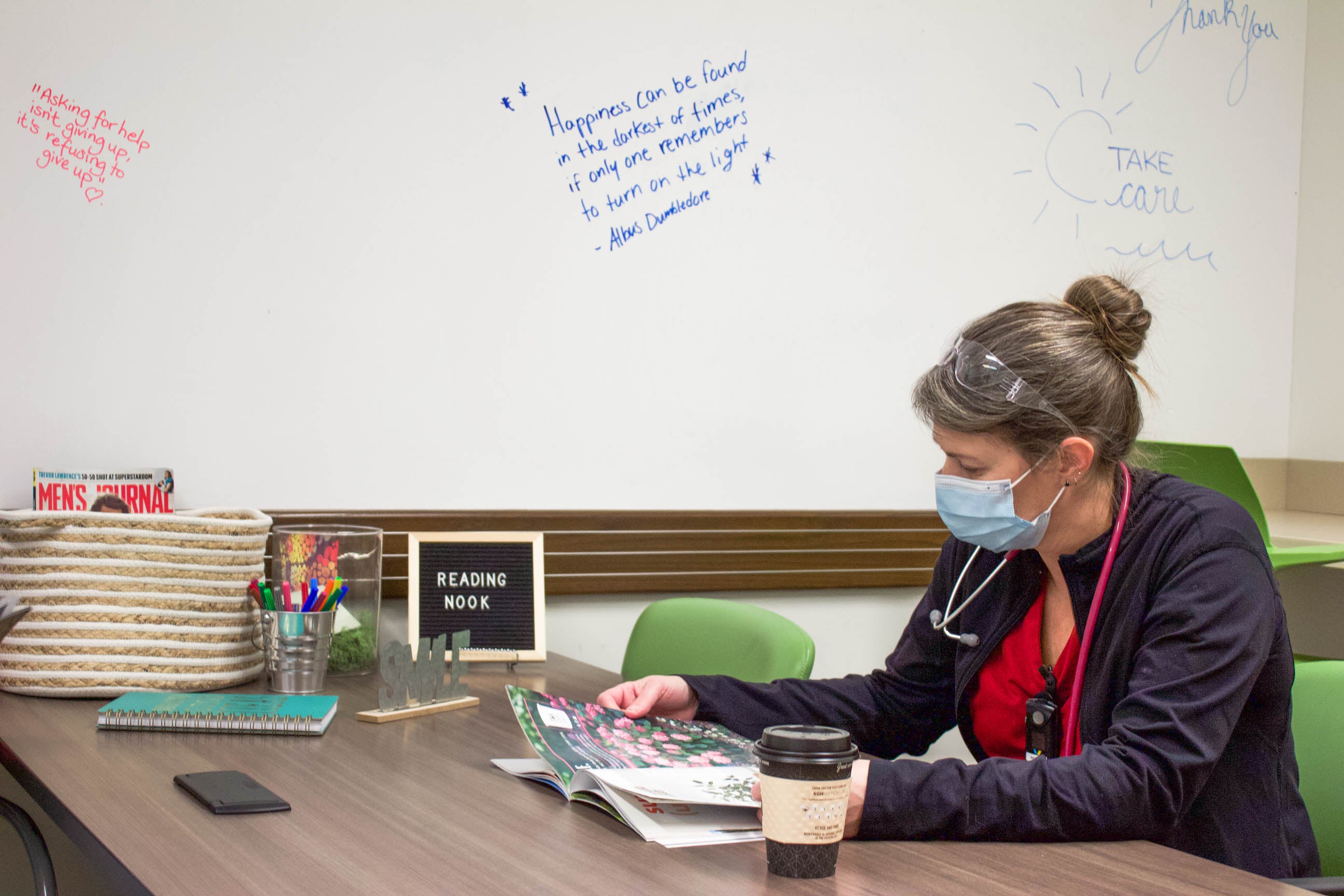 The puzzle station and reading nook are popular spots in Kelowna General Hospital's wobble room.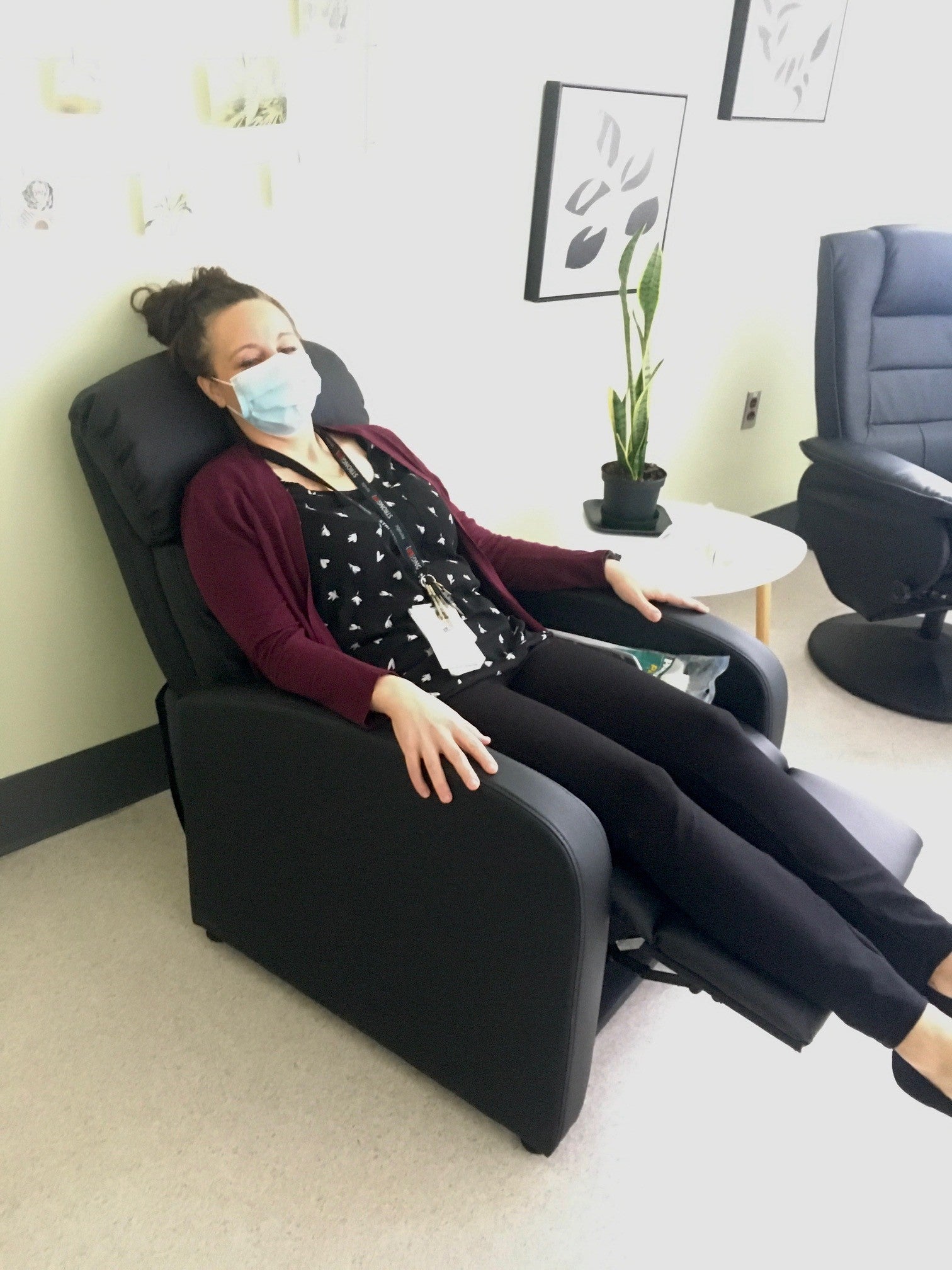 Taking a break in a lounger in Royal Inland Hospital's wobble room.