Walk of Memories to honour experiences of loss
September 11, 2023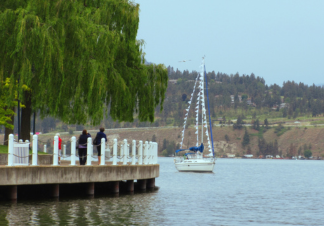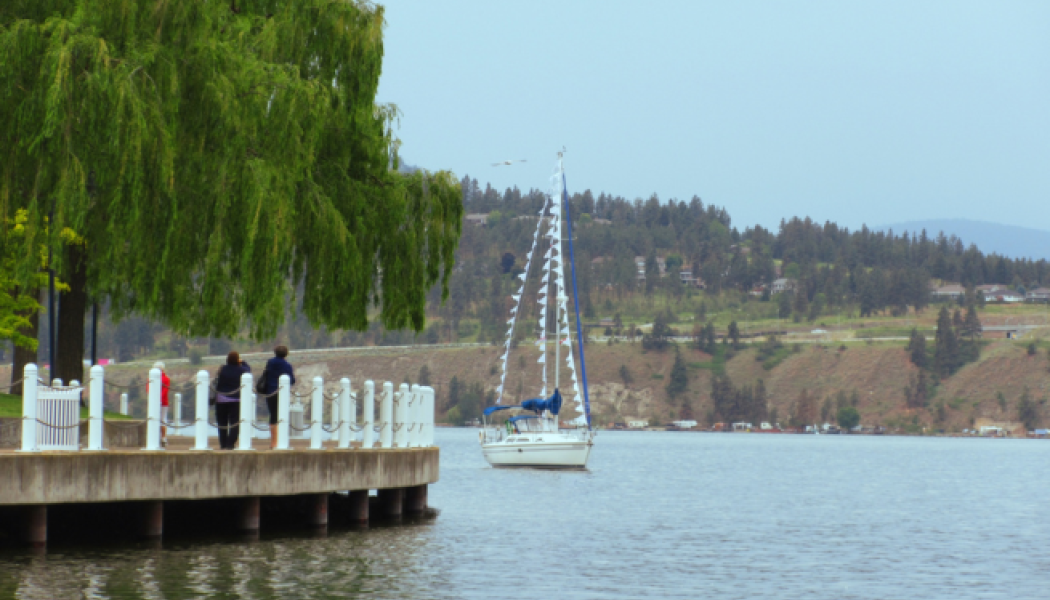 Acknowledging what we feel
Over the past few years, a huge, collective grief has been experienced by our communities with the pandemic, toxic drug crisis, and more recently, the wildfires in B.C. Many of us have been shaken by feelings of a lack of safety and security, and some have experienced sudden losses. During the pandemic, we were unable to gather and hold funerals or memorial services for our lost loved ones; we couldn't receive the much-needed emotional support that comes from being together in times of loss.
Bringing the subject of grief into the public is helpful for people to process these heavy and often helpless feelings. Being able to gather to share memories and gain information about grief is powerful for healing and moving forward in life.
But grief is not only experienced following a death; we grieve losses of many kinds. The uncertainly during the recent wildfires has added layers of grief, as individuals and collectively as communities. Homes have been lost, lives have been disrupted, and most of us in the Interior region of B.C. have experienced anxiety and stress combined with grief.
Rev. Corinne Crockett, assistant minister at the Centre for Spiritual Living Kelowna, is one of the original founders of the Walk of Memories event happening in Kelowna on Sept. 24. A former IH nurse, adjunct professor at UBCO, and member of the KGH Spiritual Care team, Rev. Corinne has a deep passion for supporting people on their grief journey.

Bringing the subject of grief out of the closet (so to speak) is vital. People so often feel alone and confused in this vulnerable time, not knowing how grief shows up. It's not just an emotion of sadness; it often shows up in different ways. It affects us not just emotionally, but also mentally and physically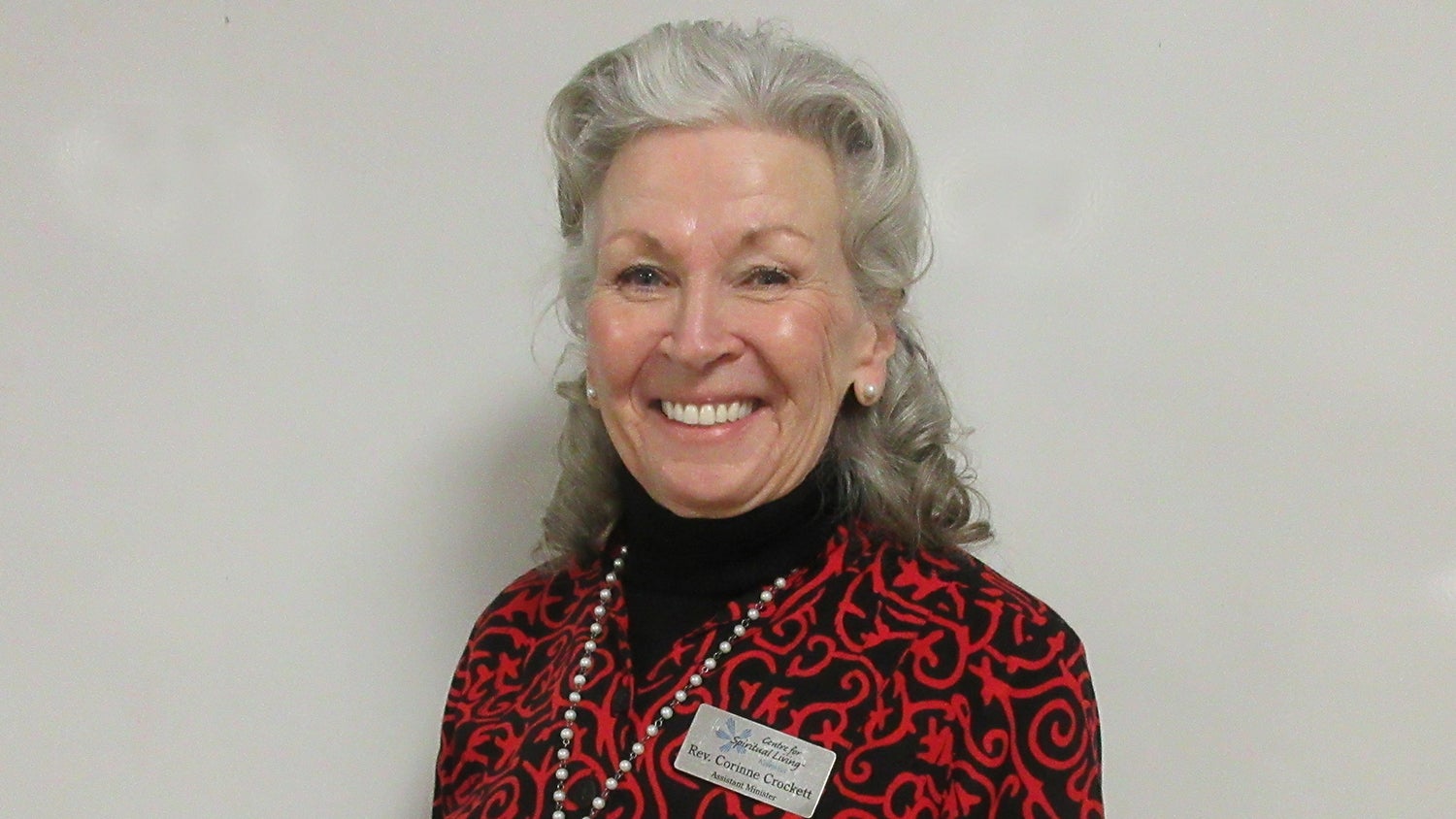 -- Rev. Corinne Crockett, Centre for Spiritual Living Kelowna
Walk of Memories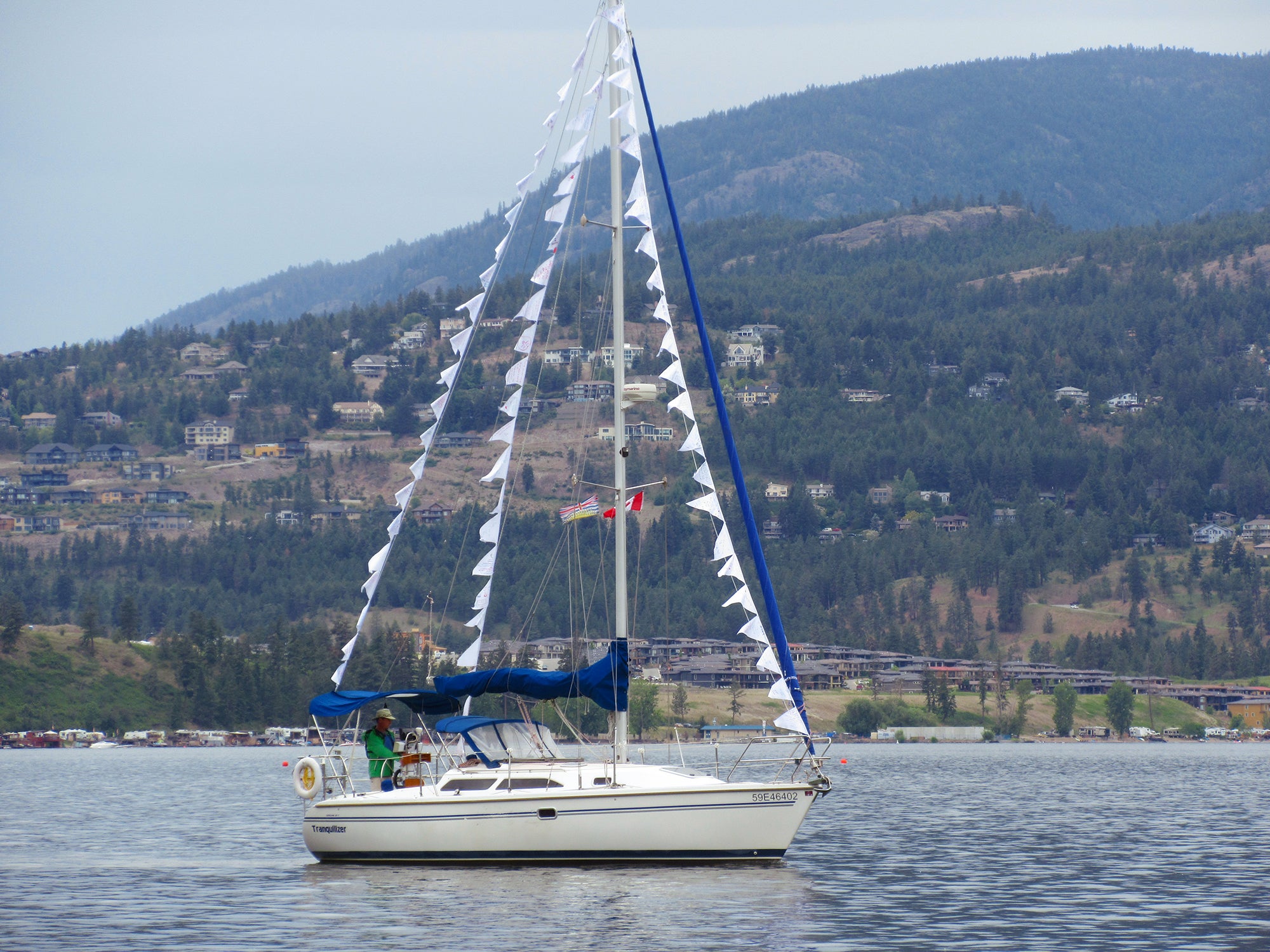 Everyone who has experienced loss is invited to participate in the Walk of Memories held at Waterfront Park in Kelowna on Sunday, Sept. 24, 2023. This is an interactive and ceremonial 1 km walk with four stations for participants to stop and reflect on the life of their loved one, or other losses they may have experienced. The event concludes with refreshments, music, inspirational speakers and a closing ceremony. The event is free and wheelchair accessible. Volunteers will be available as walking partners.
Where and when
Date: Sunday, Sept. 24, 2023
Time: Start walk between 2 p.m. and 2:45 p.m. Closing ceremony at 3:30 p.m.
Location: The Dolphins at Waterfront Park, Kelowna
There are four stations of activities designed to help people reflect on the stages of life and memories of lost loved ones, as well as other losses experienced. Volunteers are available at each station to explain the activities and assist. The walk concludes with a fifth and final station of music, refreshments and speakers.
Station 1: Birth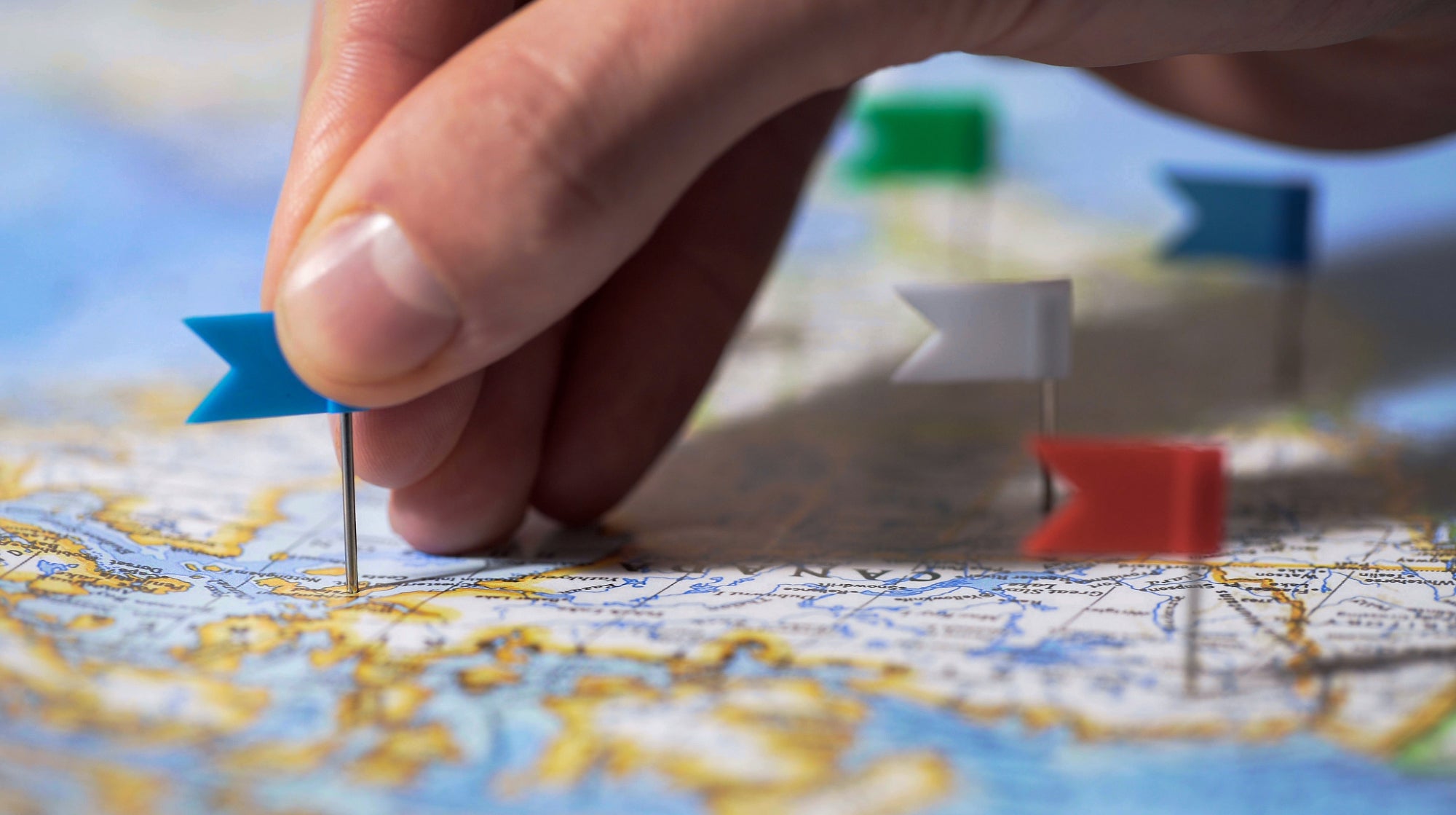 Reflect on the beginnings of the person, place or loss you are remembering. Where was who (or what) you are honouring today, born? If it's a person, consider what life was like for them as a child.
Action: Put a pushpin in the location on the map closest to their birthplace.
Station 2: Essence of life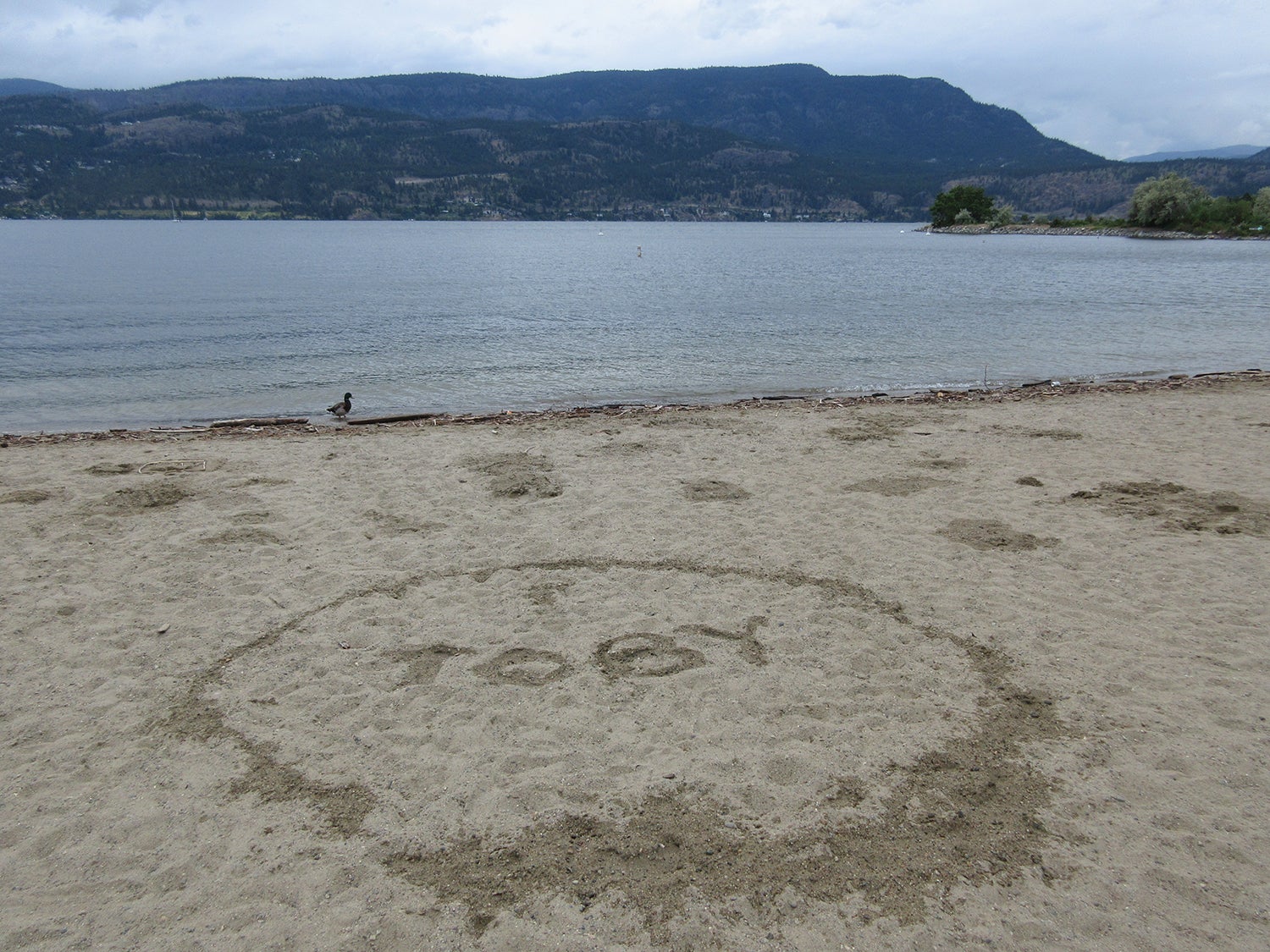 Remembering Toby the dog
---
If you were to pick a symbol or word to represent your loved one's life, what would it be? For a loved one, it may be helpful to reflect on the person's interests, hobbies and life passions.
Action: Make a sand monument, symbol, and/or write a word or message in the sand. Choose one of the moulds or create your own. Use sand buckets, shovels and lake water. Take a photo of your creation if you like. Be creative!
Station 3: Transitions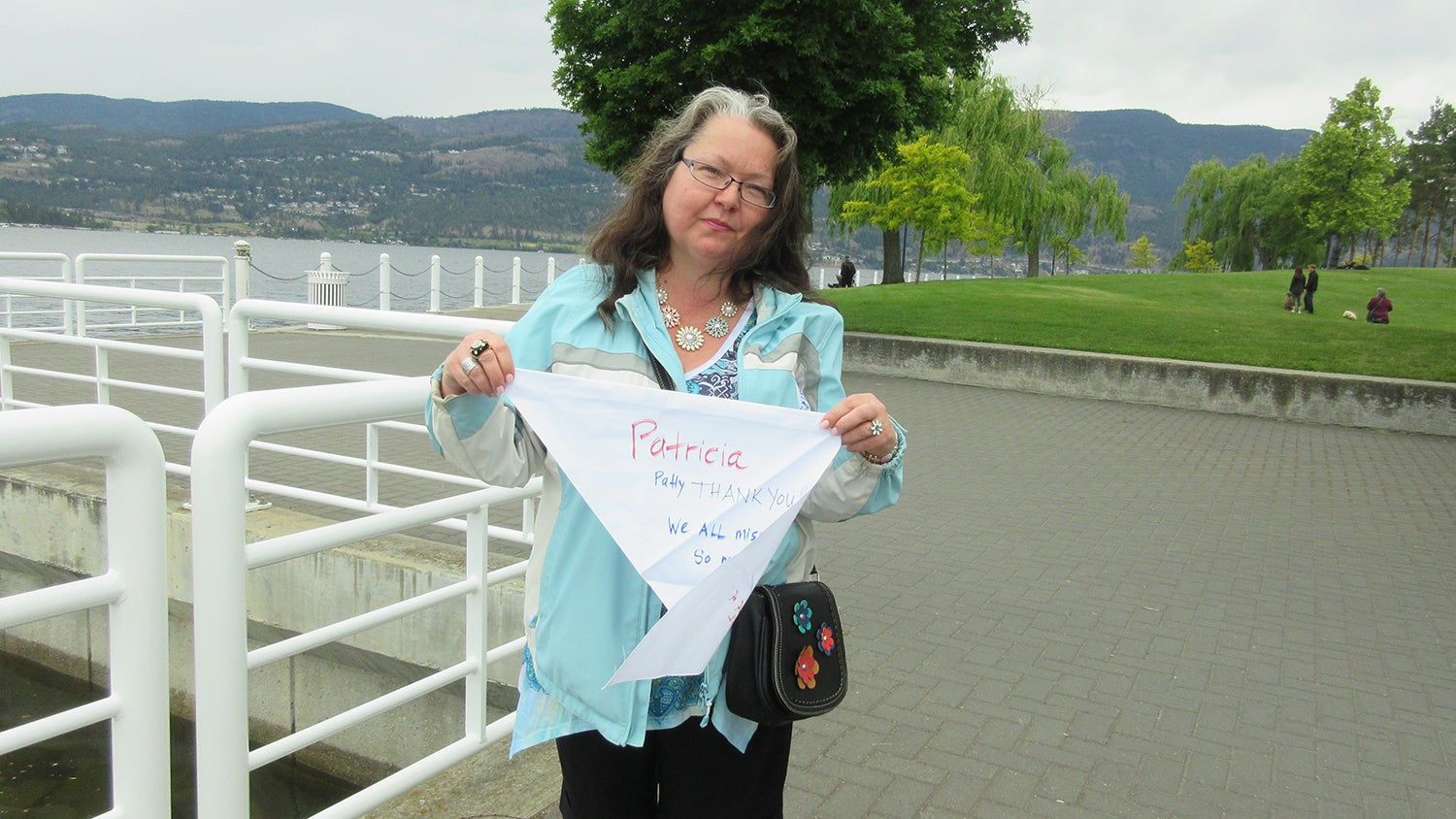 IH communications advisor Annie Zalezsak honours a former mentor with a flag at the 2018 Walk of Memories
---
From this station at the locks, you can get a good look at the sailboats. Boats entering the lagoons must enter through a lock that allows the transition from lake level into the lagoons; this is a transition from one place to another.
Transitions in life come when there is a significant change, when we gain or lose something important. What were some of those transitions you've experienced in your grief?
Action: Create a flag to honour who or what you're remembering today. This could be a name, a word, a picture or a message.
The flags will be secured to a sailboat and flown as part of our closing ceremony starting at 3:30 p.m.
Station 4: Legacy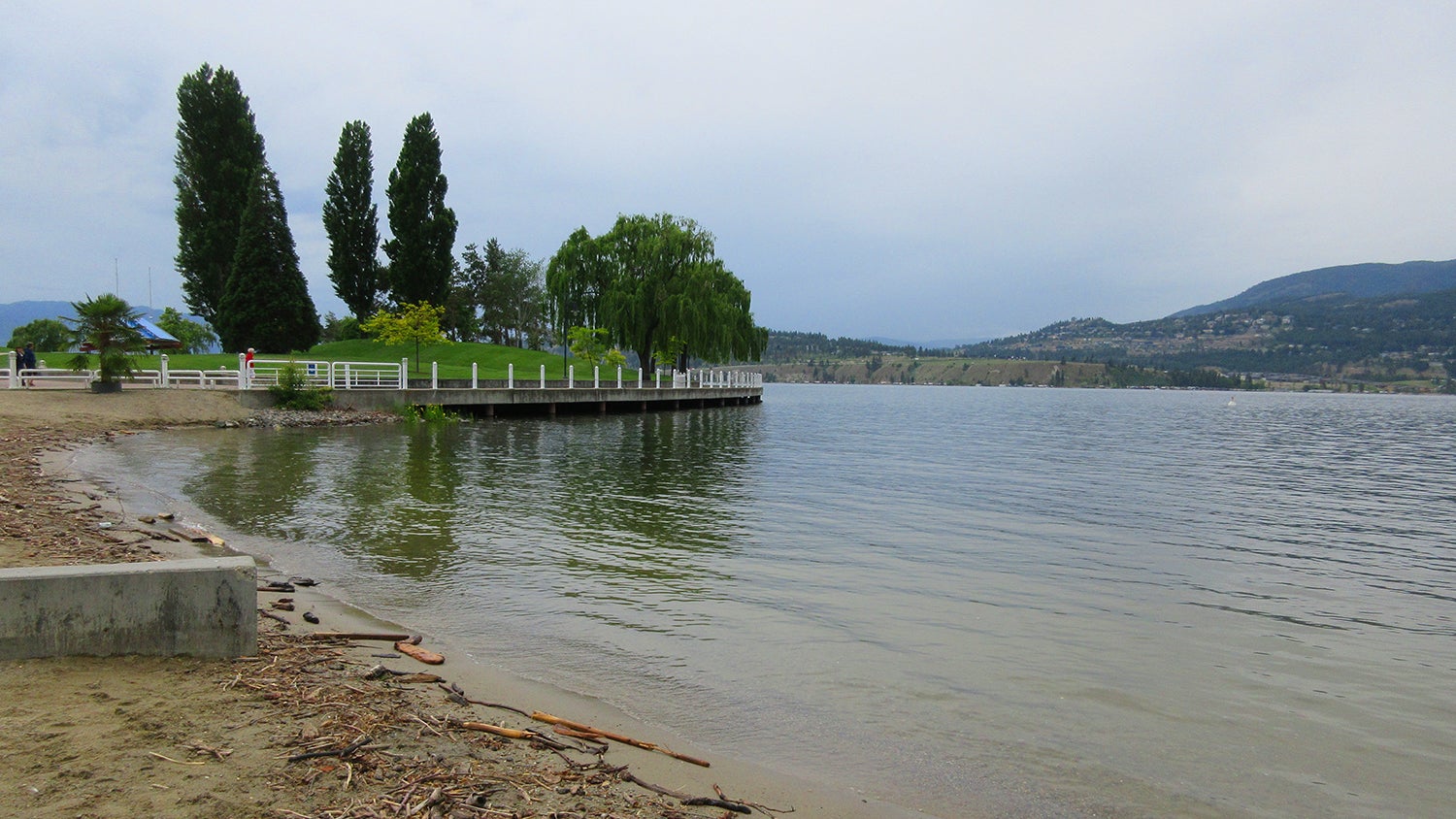 Every life creates a ripple effect in the world. Life is full of legacy moments. What legacy or gift remains following your loss?
Action: Take a pebble from the bucket and drop it in the water. Notice that even the tiniest pebble makes both small and large ripples.
Station 5: Closing ceremony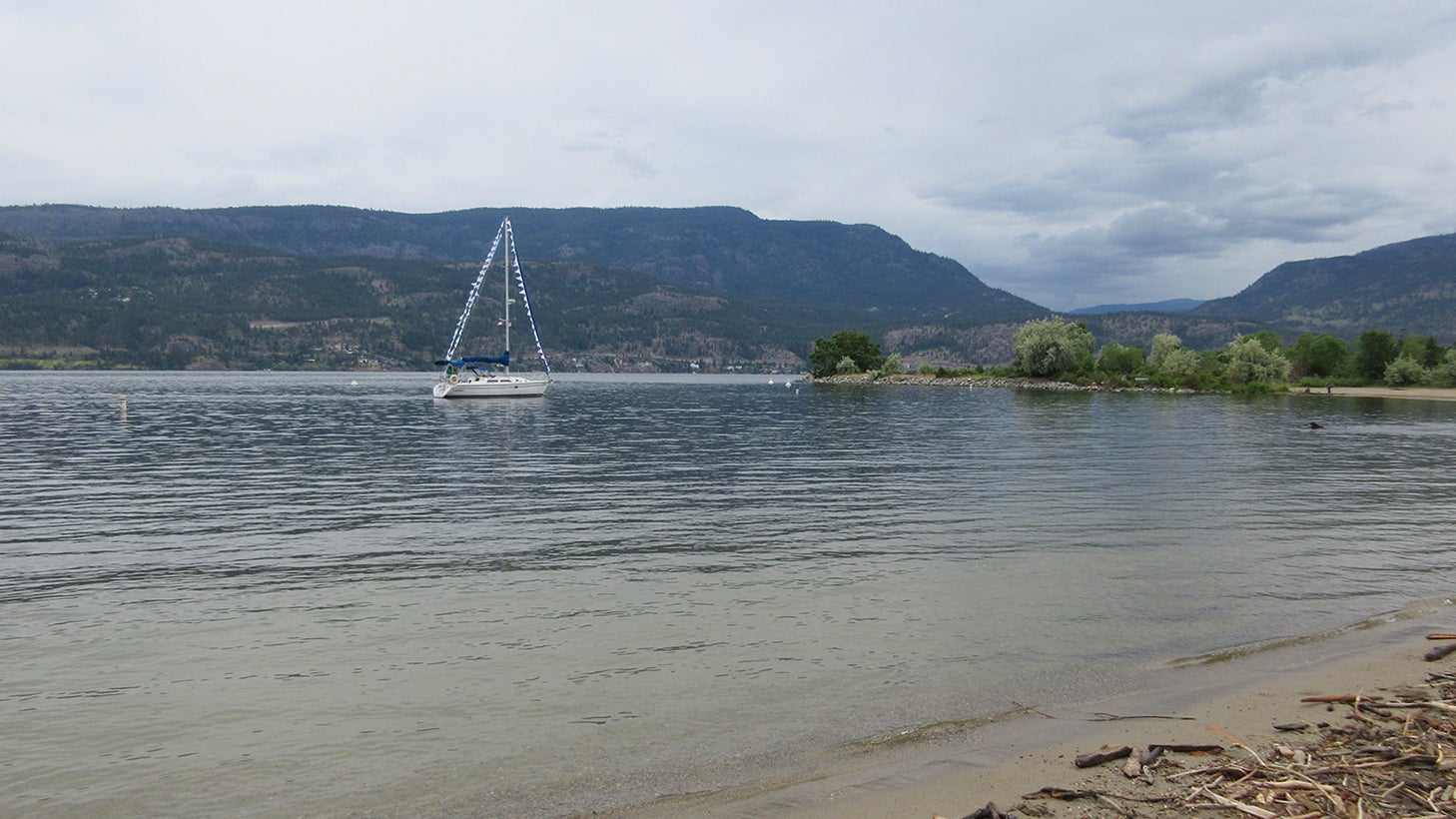 Sailboat carrying memorial flags past Tugboat Bay Beach in 2018
---
Under the tent set up beside the concession stand near the entrance to Waterfront Park, there will be music by Mr. and Mrs. Strauss, a talk by grief specialist Clair Jantzen, and refreshments. Kelowna City Councillor Mohini Singh will read a city proclamation.
This ceremony concludes with the sailboat making its way northward on Okanagan Lake, carrying the flags created at Station 3.
History
The idea for this project came about in 2011, and the first Walk of Memories was held in Kelowna on May 27, 2012.
It was created when a newly formed Spiritual Advisory Team met under the leadership of the KGH spiritual director, Becky Vink. At that time, membership included Hospice House Hospice Association, Cottonwoods Care Centre, and spiritual leaders from the Kelowna community. Interior Health, BC Cancer Agency, and the Central Okanagan Hospice Association (COHA) and IH Palliative Care Program were the sponsors. Invitations were extended to people who had lost a loved one in KGH, Hospice House or Cottonwoods facilities in the year before (this is no longer done due to changes in confidentiality protocols).
Rev. Corinne Crockett, assistant minister at the Centre for Spiritual Living Kelowna, had been offering the monthly Celebration of Lives at Hospice House for many years, and recognized the need for information about grief and the supports available.
"Because grief is not just an emotion of sadness and it affects every level of our being, people often feel confused, alone and not knowing what is happening to them when they're grieving." says Rev. Corinne. "In sharing this information, people expressed gratitude for gaining a better understanding of some of the lesser-known ways grief presents following the experience of a loss."
The need to increase people's knowledge about grief and offer support was identified by the Spiritual Advisory Team. "We sat and visioned in the old chapel at KGH, and the concept of the Walk of Memories was born, and remains the same today," says Rev. Corinne.  
The Walk of Memories was hosted in 2012 and 2013. It went on hiatus when Becky left in 2014, and resumed in 2015, 2016, 2018 and 2019 under the leadership of Derek Koch. The intention was to offer it again in 2020, but it was cancelled due to the pandemic. The return of the event was planned for September 2023.
Sponsors
This year's Walk of Memories is sponsored by Interior Health, the KGH Foundation, Springfield Funeral Home, Centre for Spiritual Living Kelowna and McDonalds. For more information, please contact KGH Spiritual Care at 250-862-4114.
STAY CONNECTED
Receive news and alert posts, and Stories@IH blog posts, right to your inbox!